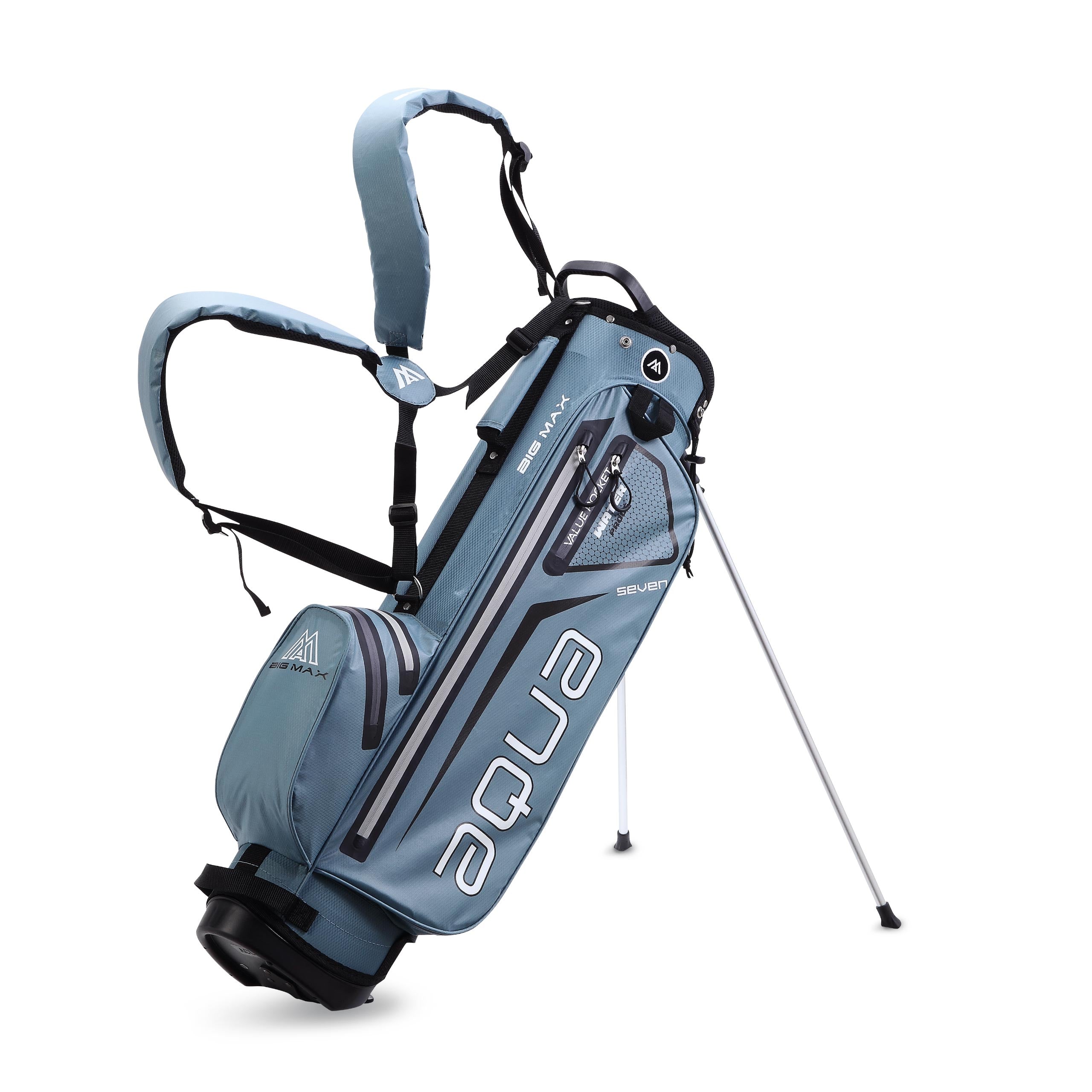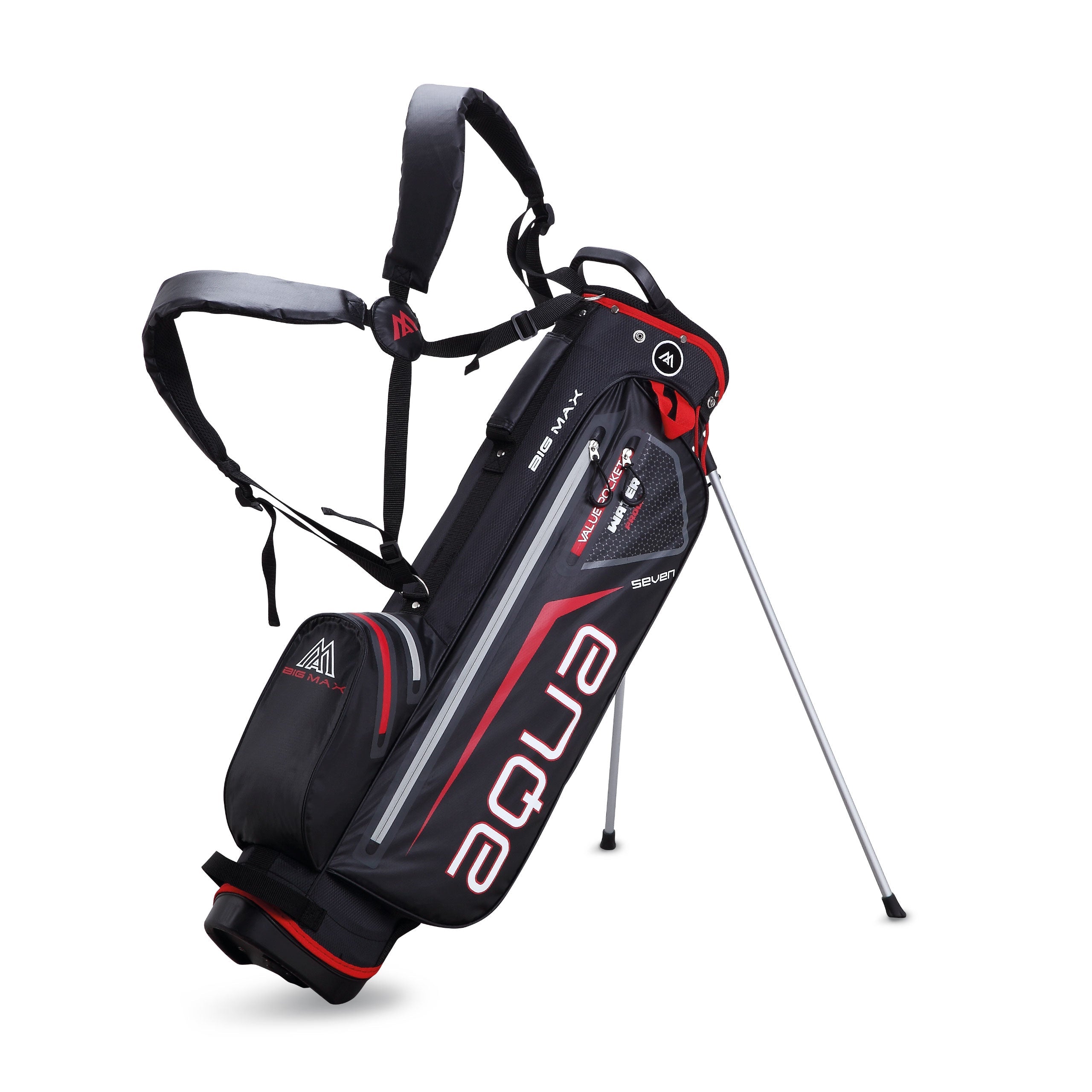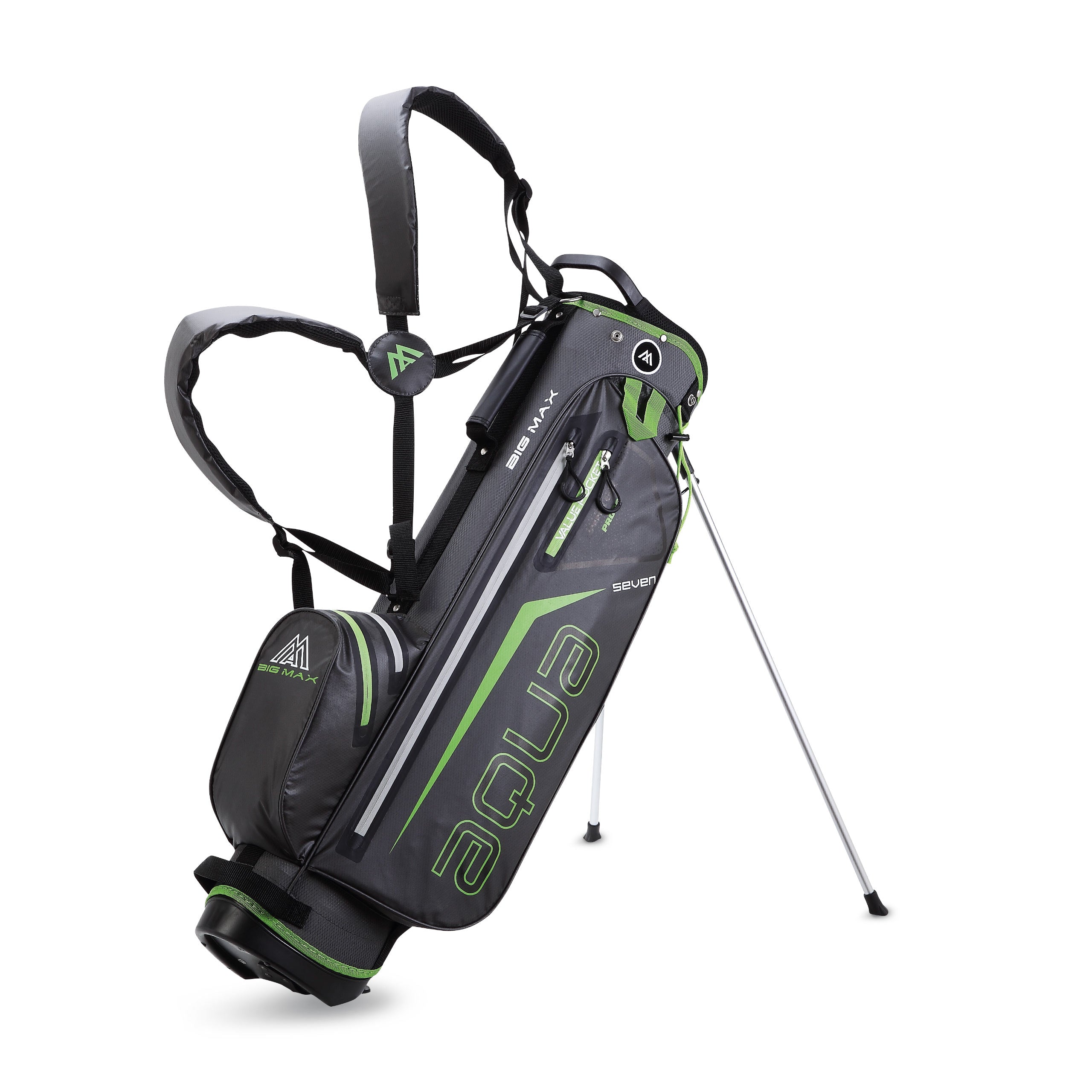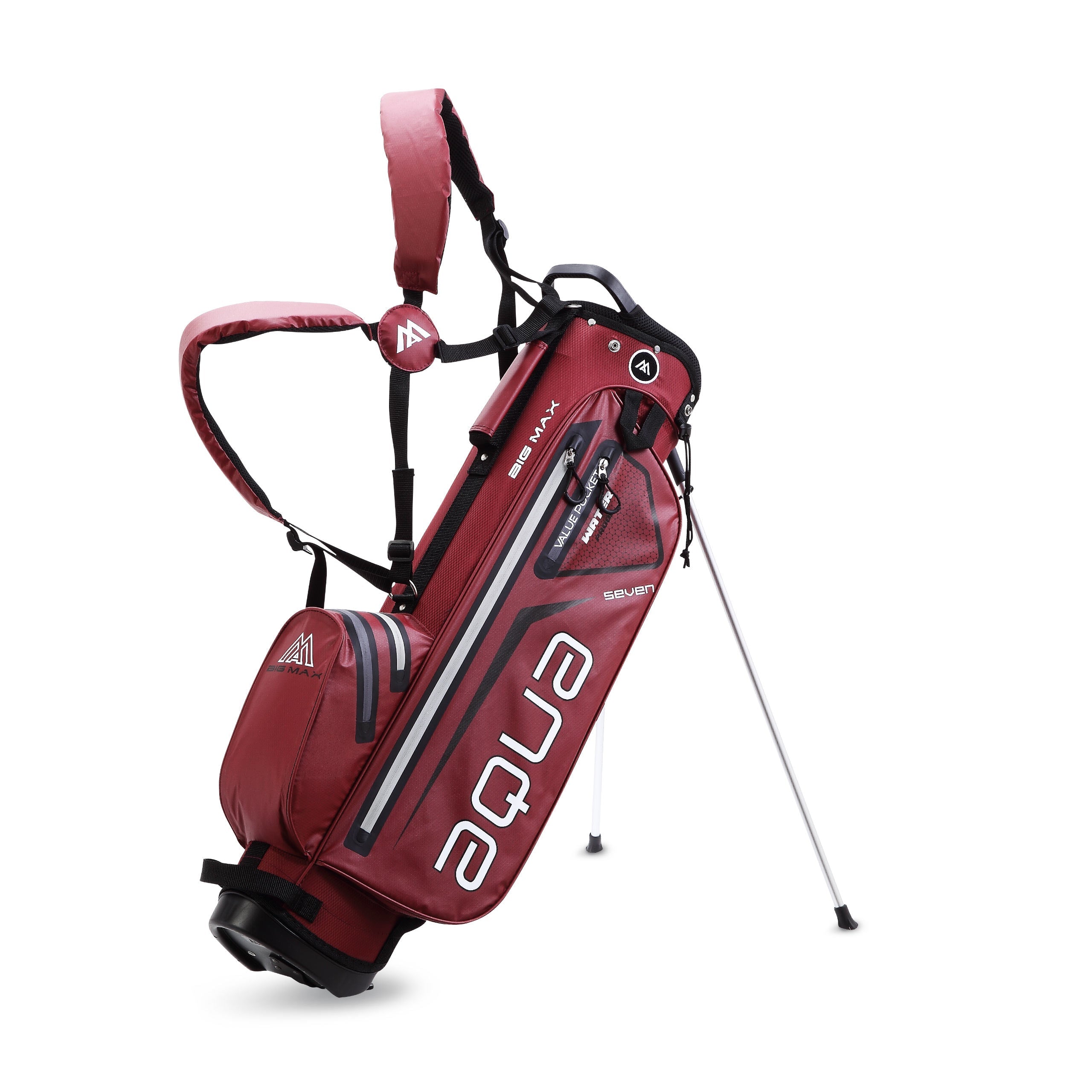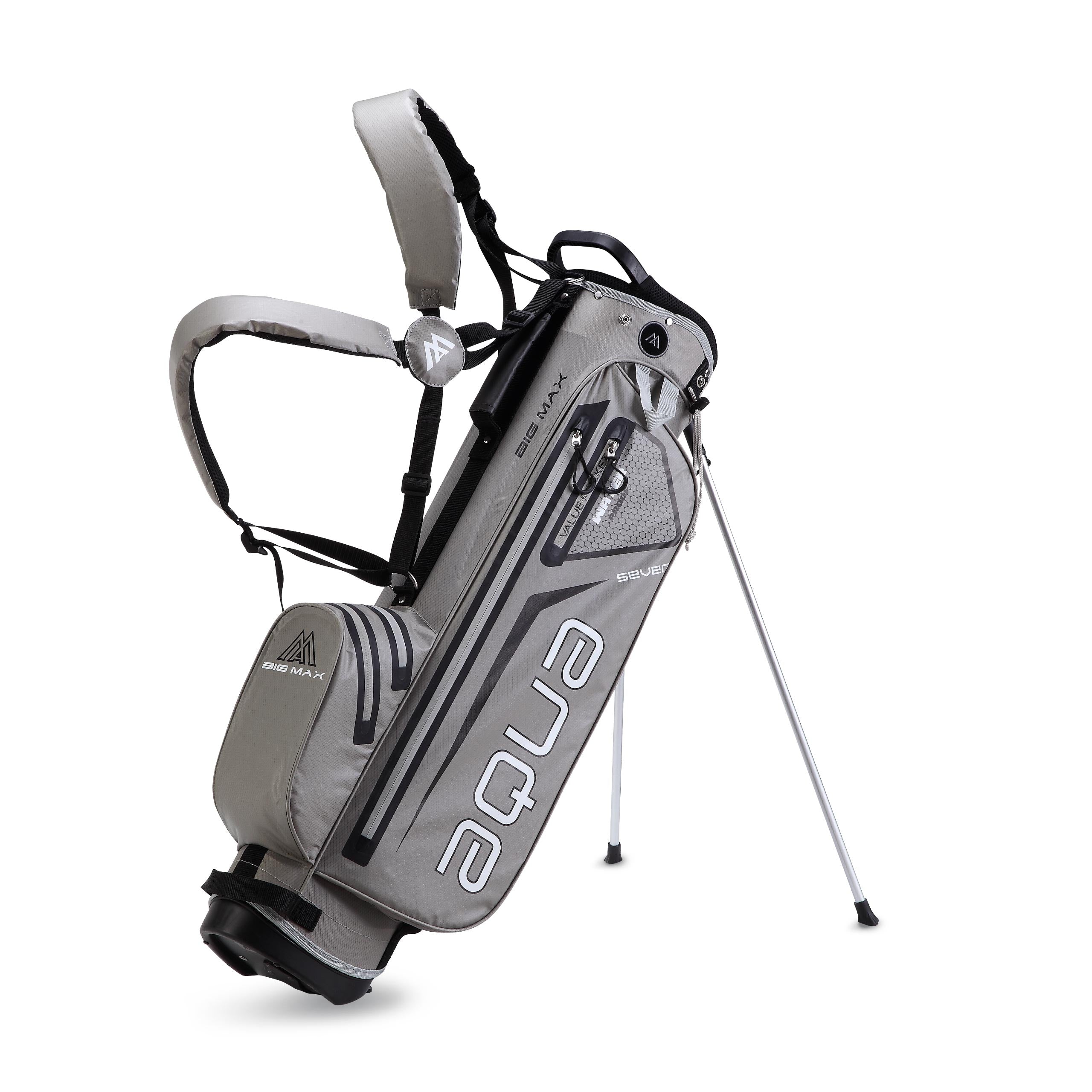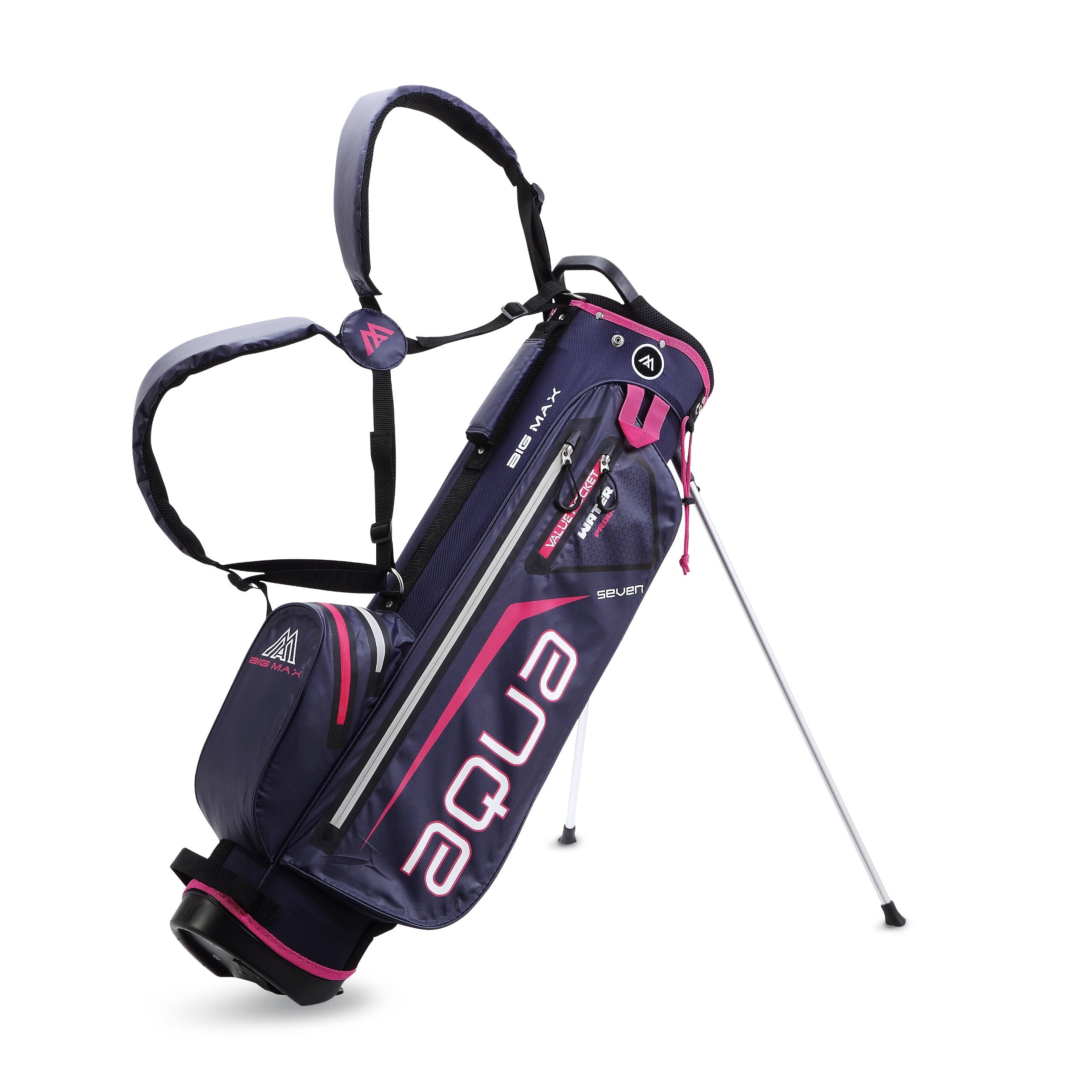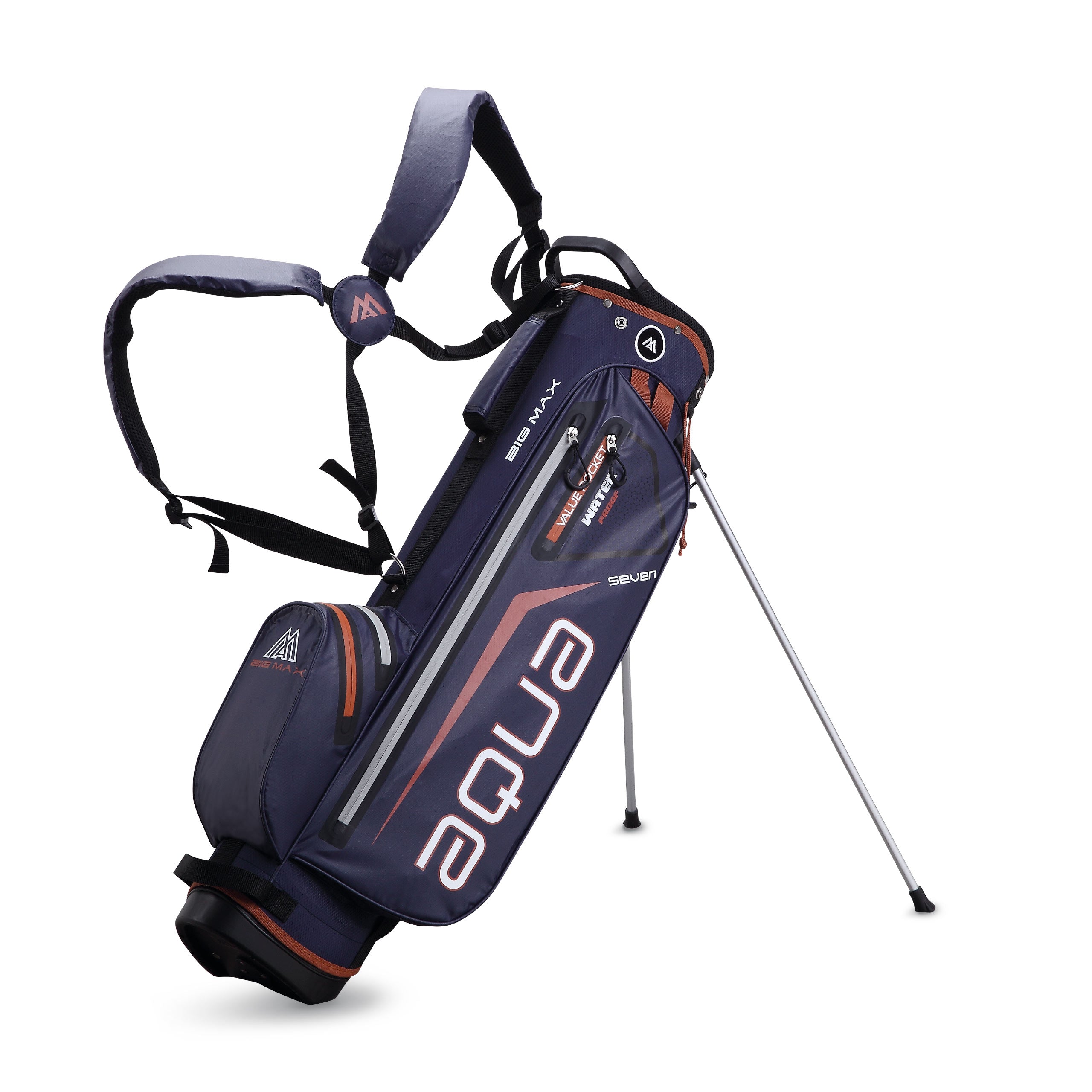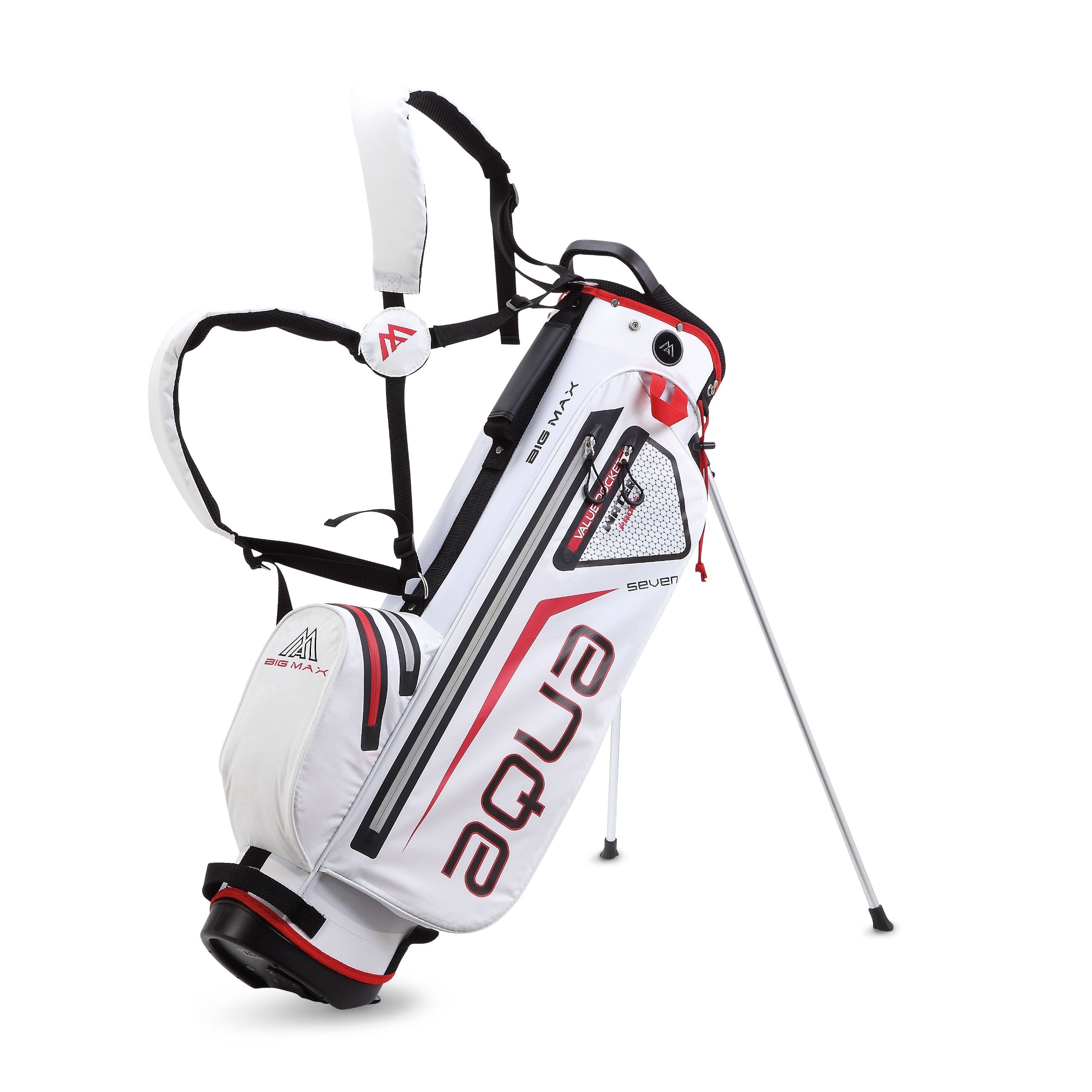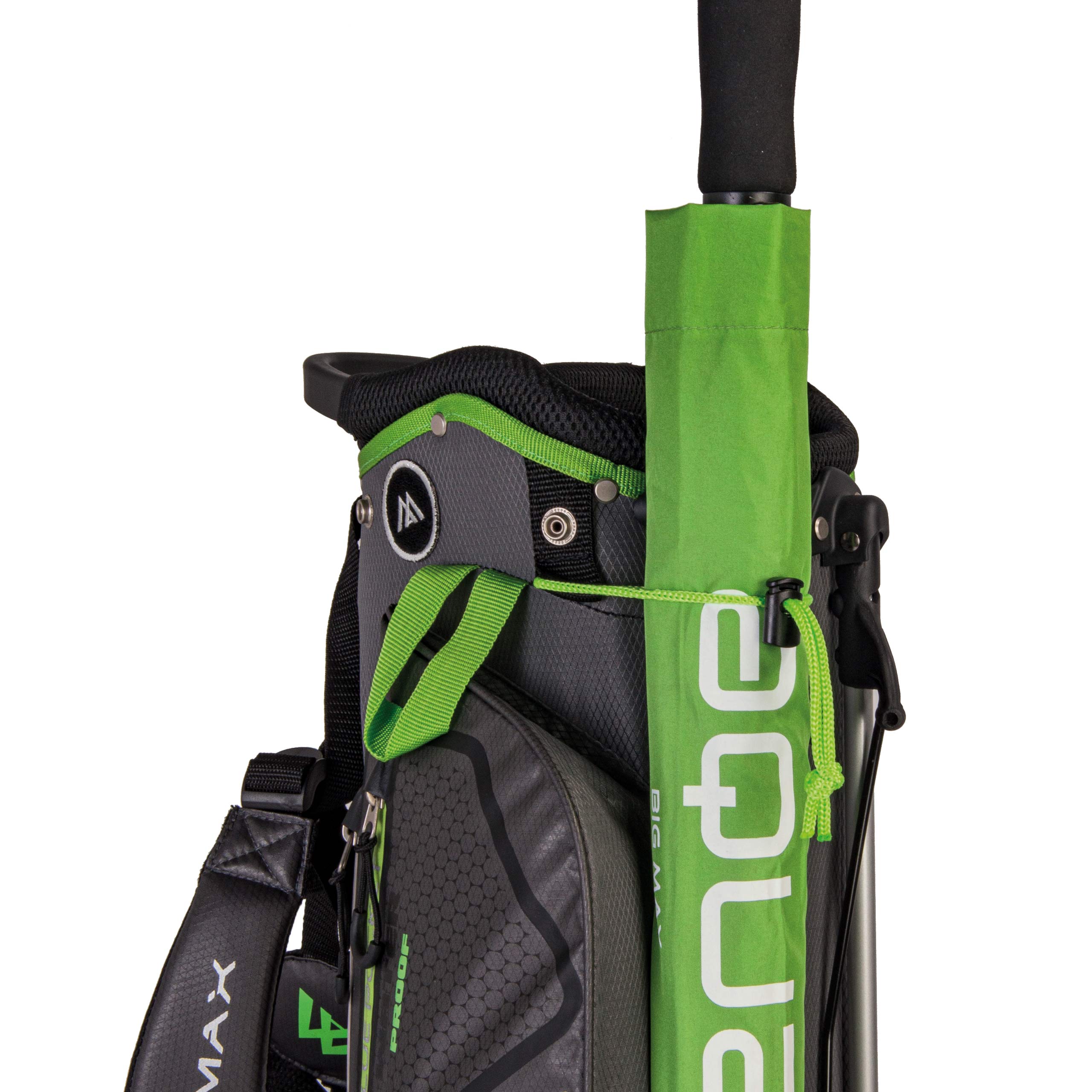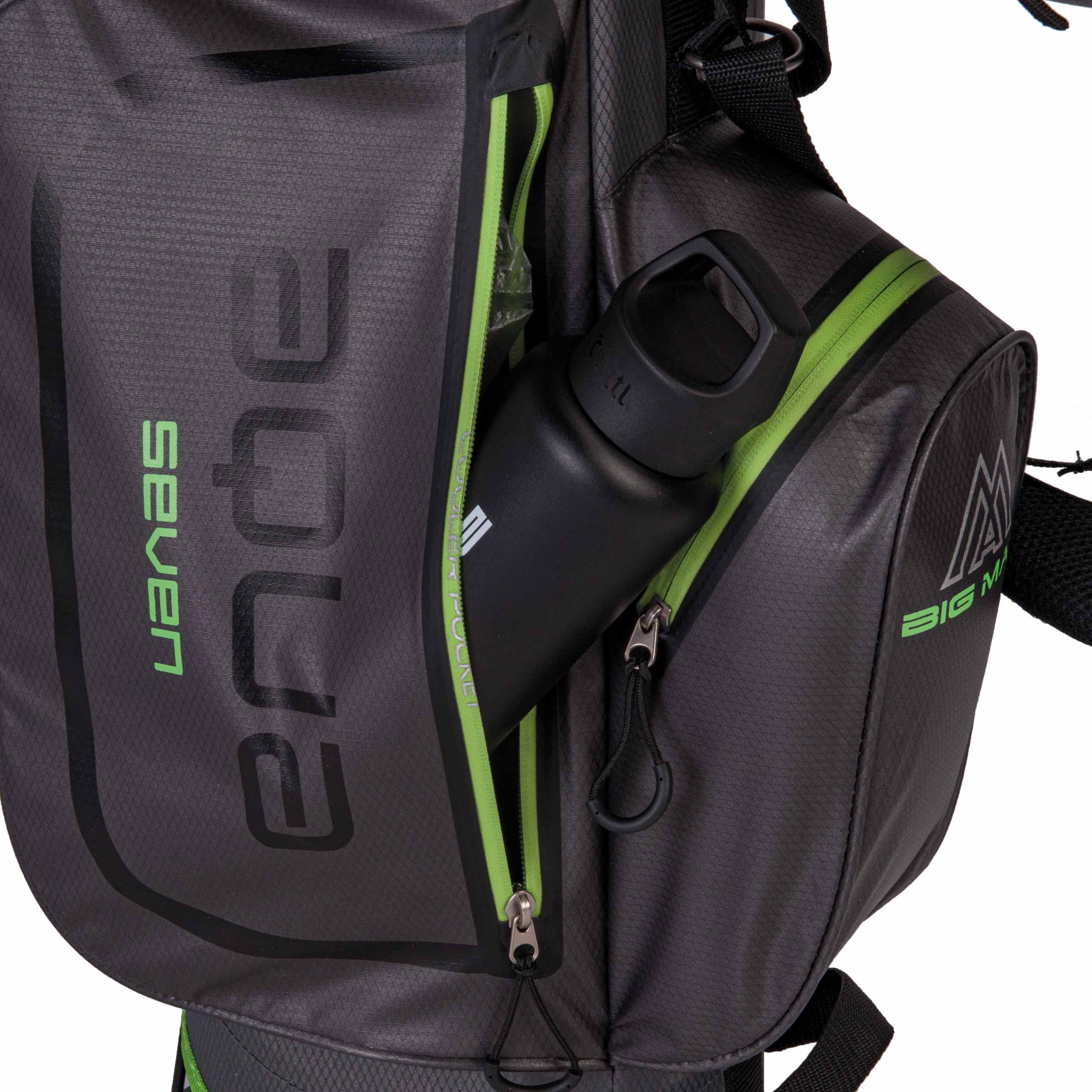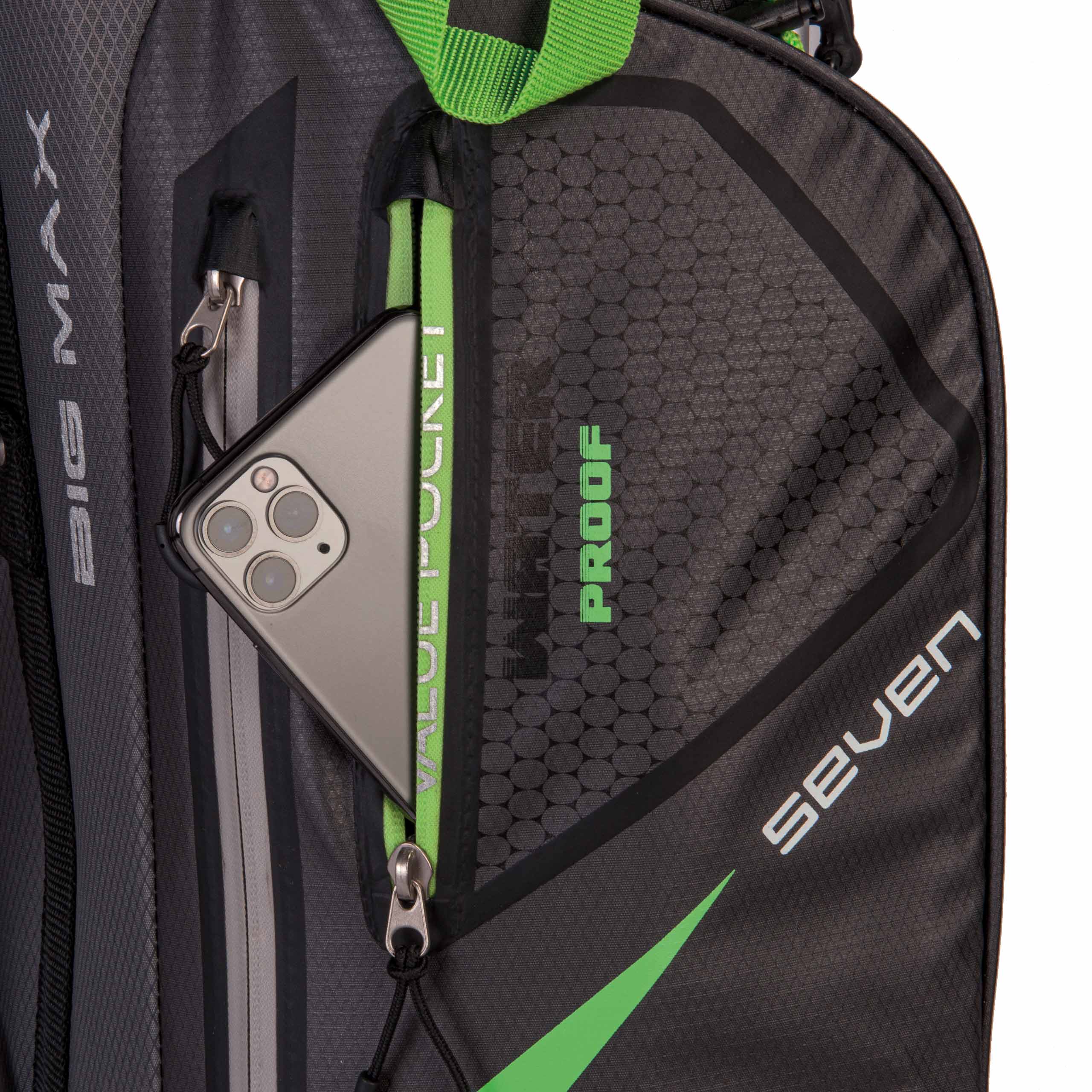 AQUA Seven
---
The AQUA Seven is 100% waterproof. It now offers an even larger oversize winter top for more comfort and space. The bag holds 4 more racquets than traditional winter bags, allowing you to travel without compromising your game. The Aqua Seven can sometimes even replace a fully equipped stand bag.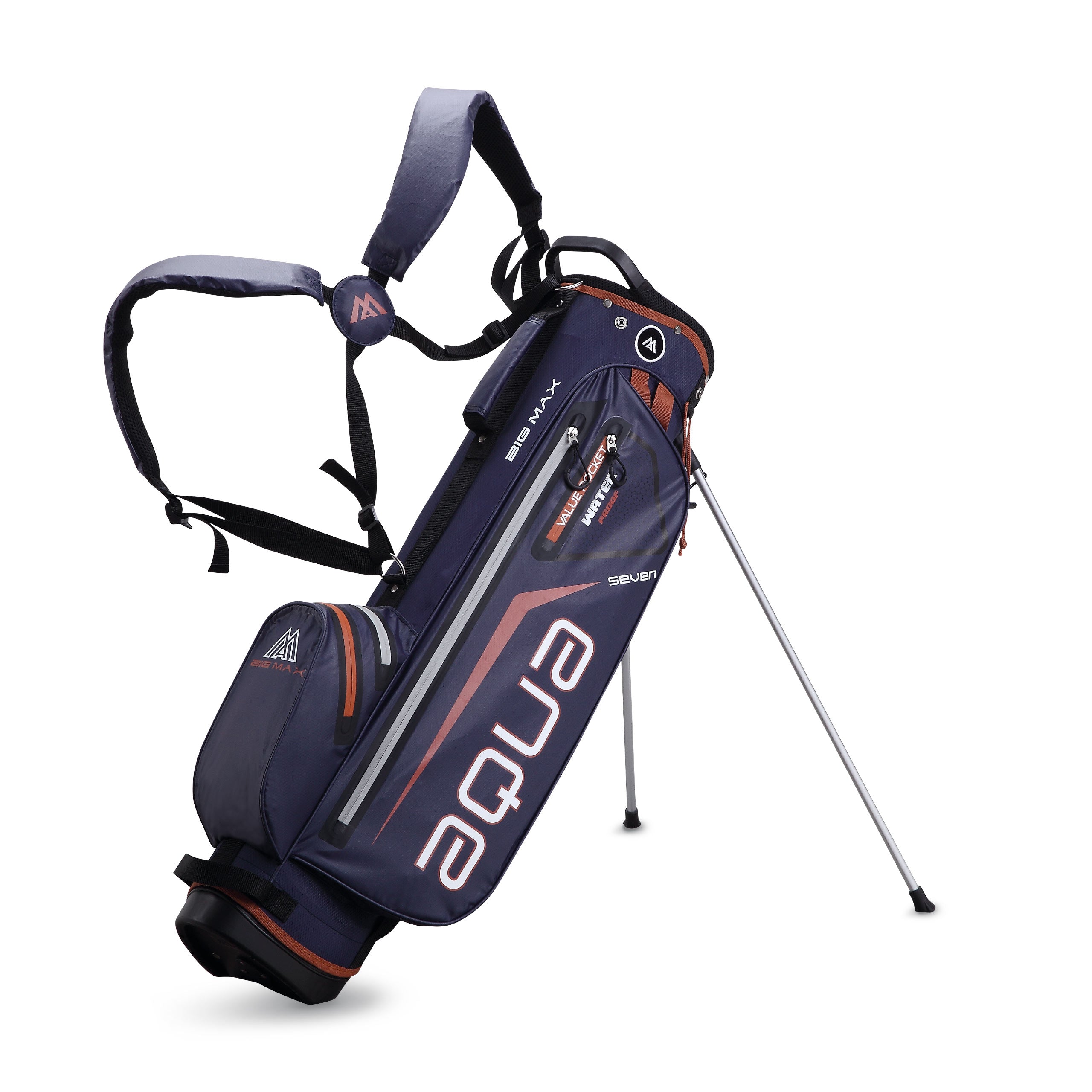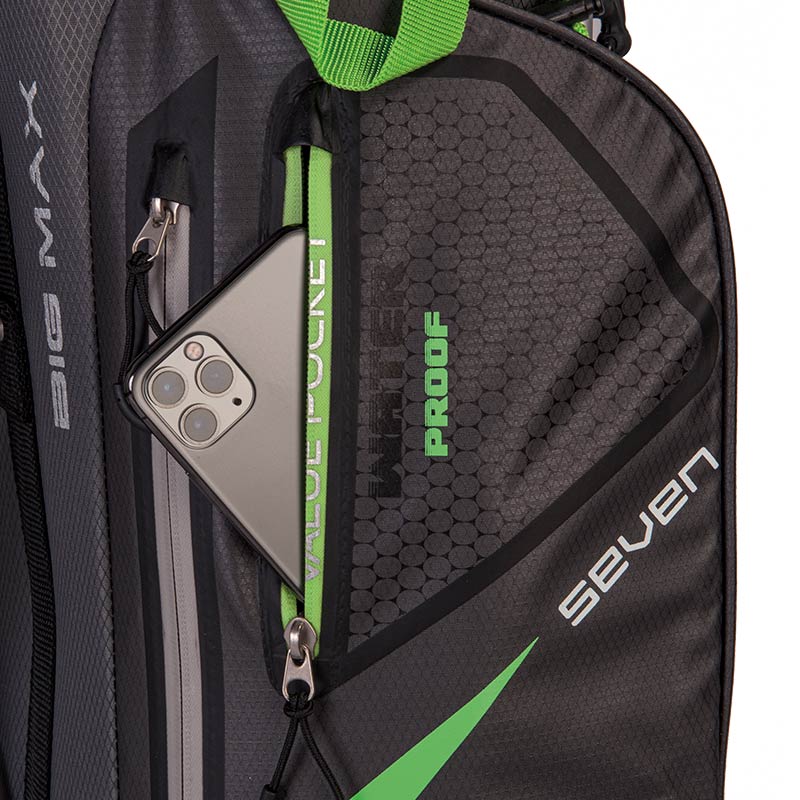 Completely waterproof
The i-dry system from BIG MAX guarantees 100% waterproof material as well as seams and zip fasteners. So rounds of golf in the rain are no longer a problem, the bag stays dry and your utensils are protected from moisture and rain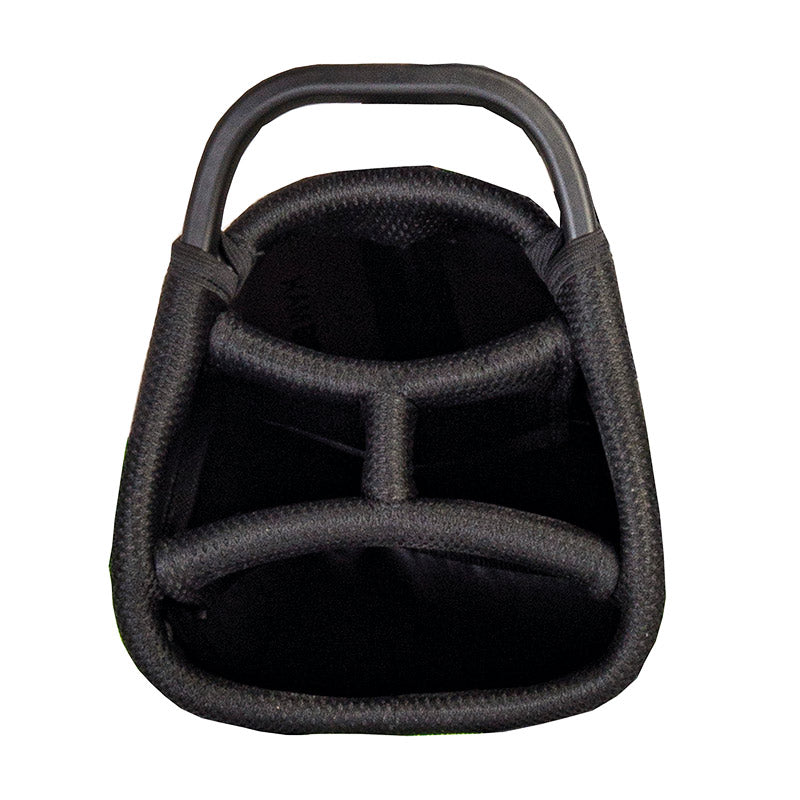 4-way oversized winter top
The 4-way oversize top of the AQUA Seven offers easy organization and an amazing amount of space. The compartments are efficiently arranged, which means that more clubs can be transported than with conventional 7-inch golf bags.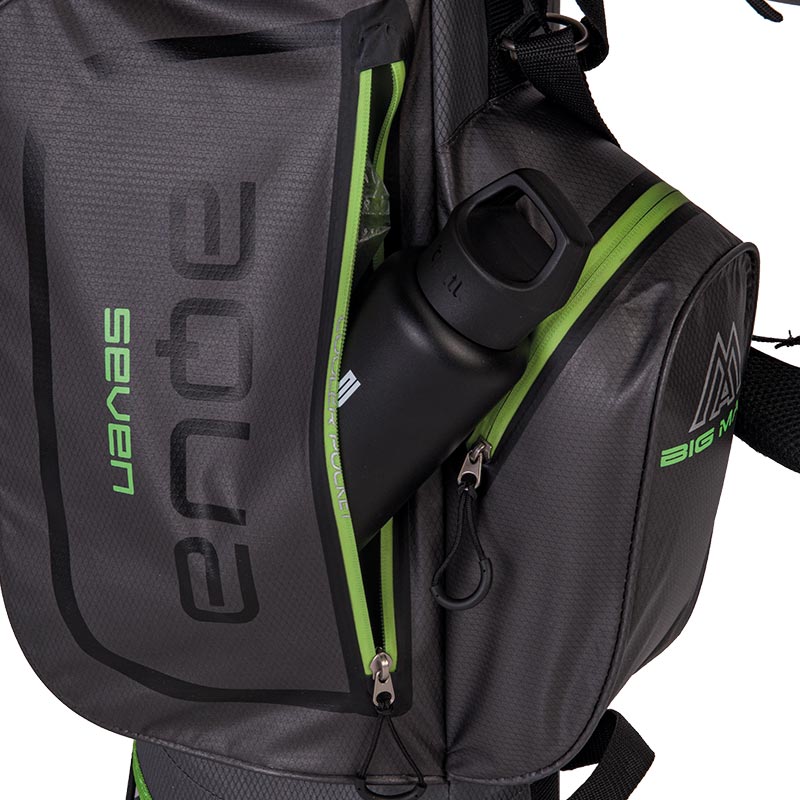 Integrated cool bag
Thanks to the integrated cooler bag, you can keep your drinks and groceries cool and the bag dry. The insulation has room for a water bottle.
AQUA Seven
Product specification
Additional Features
Gepolsterter Schultergurt
Regenhaube
Regenschirmhalter