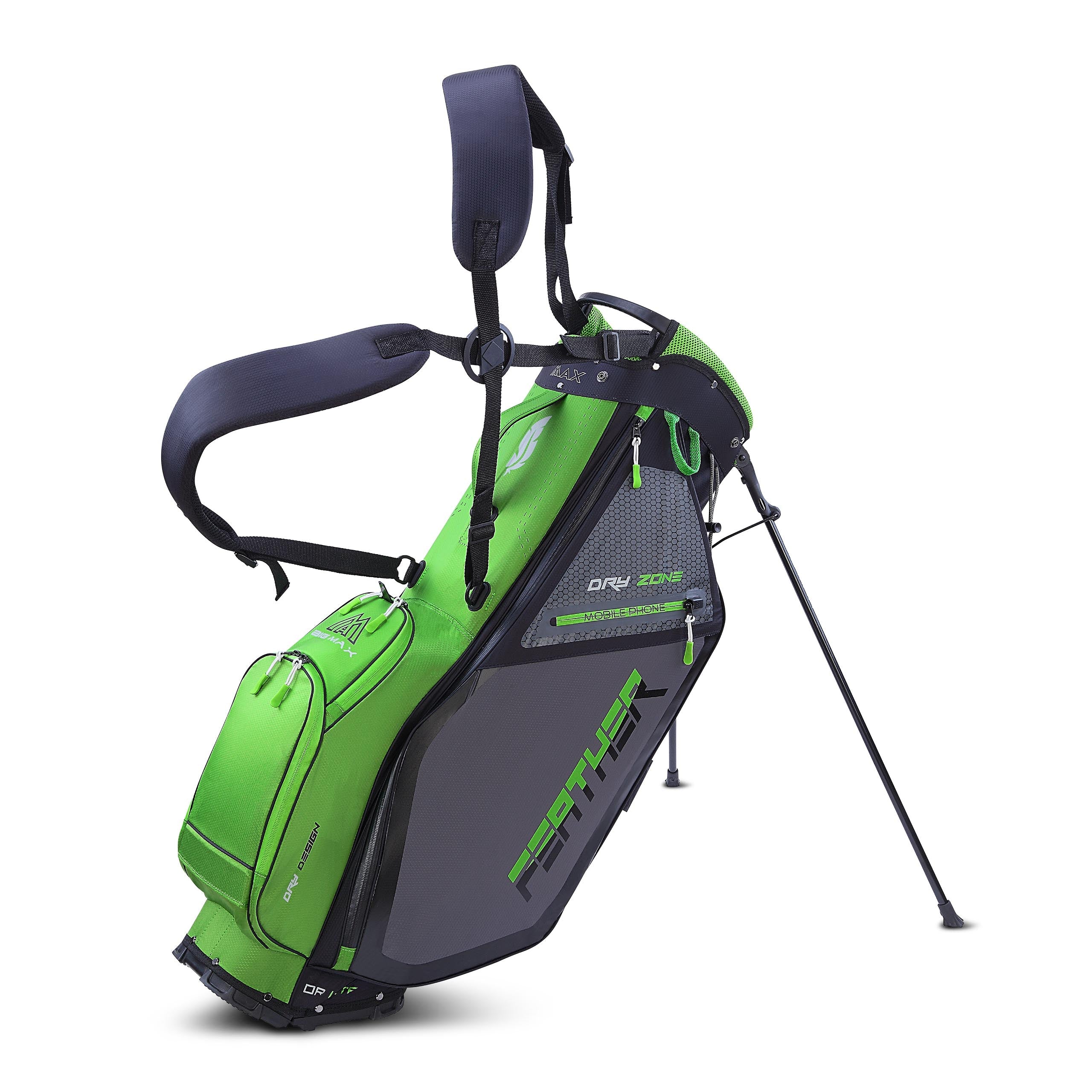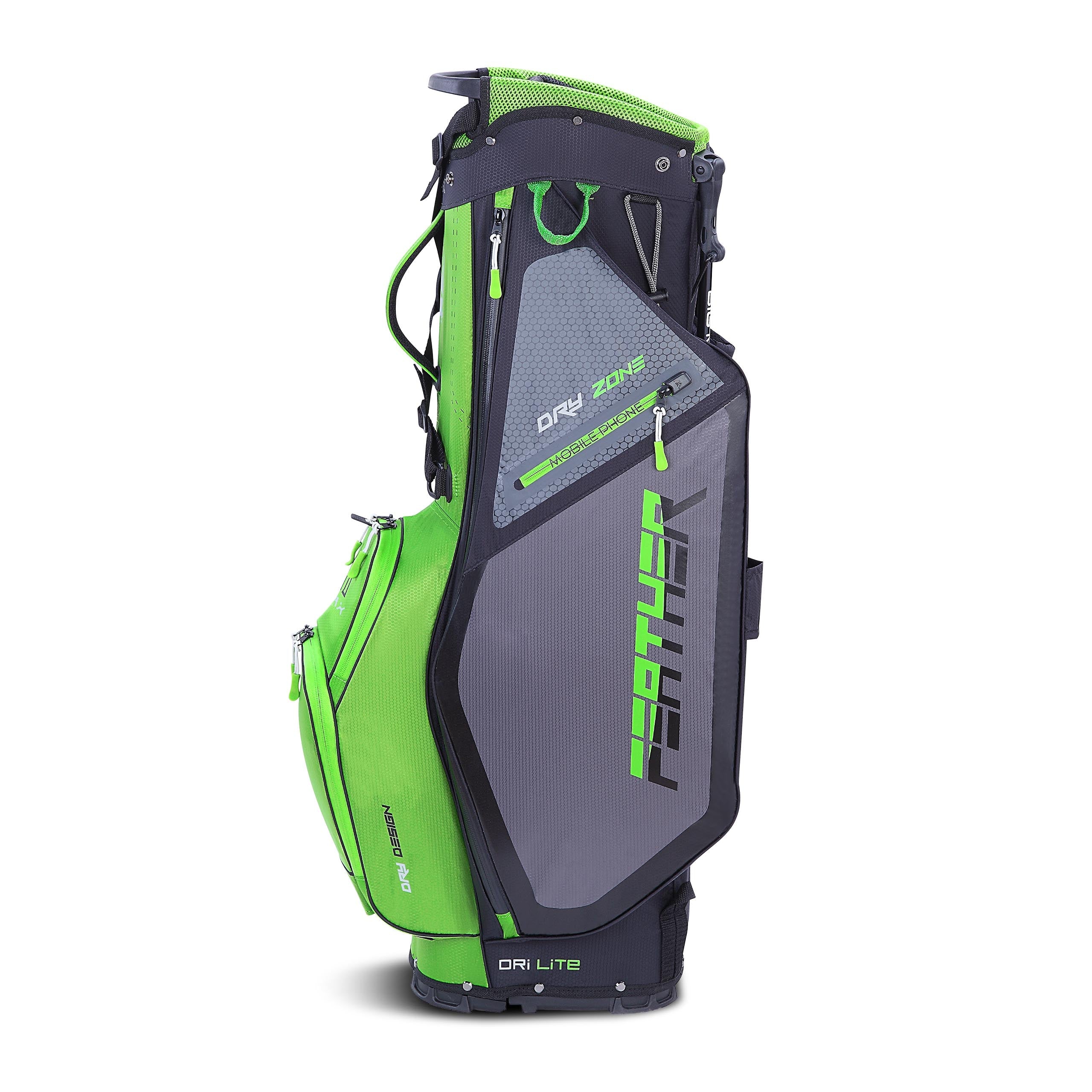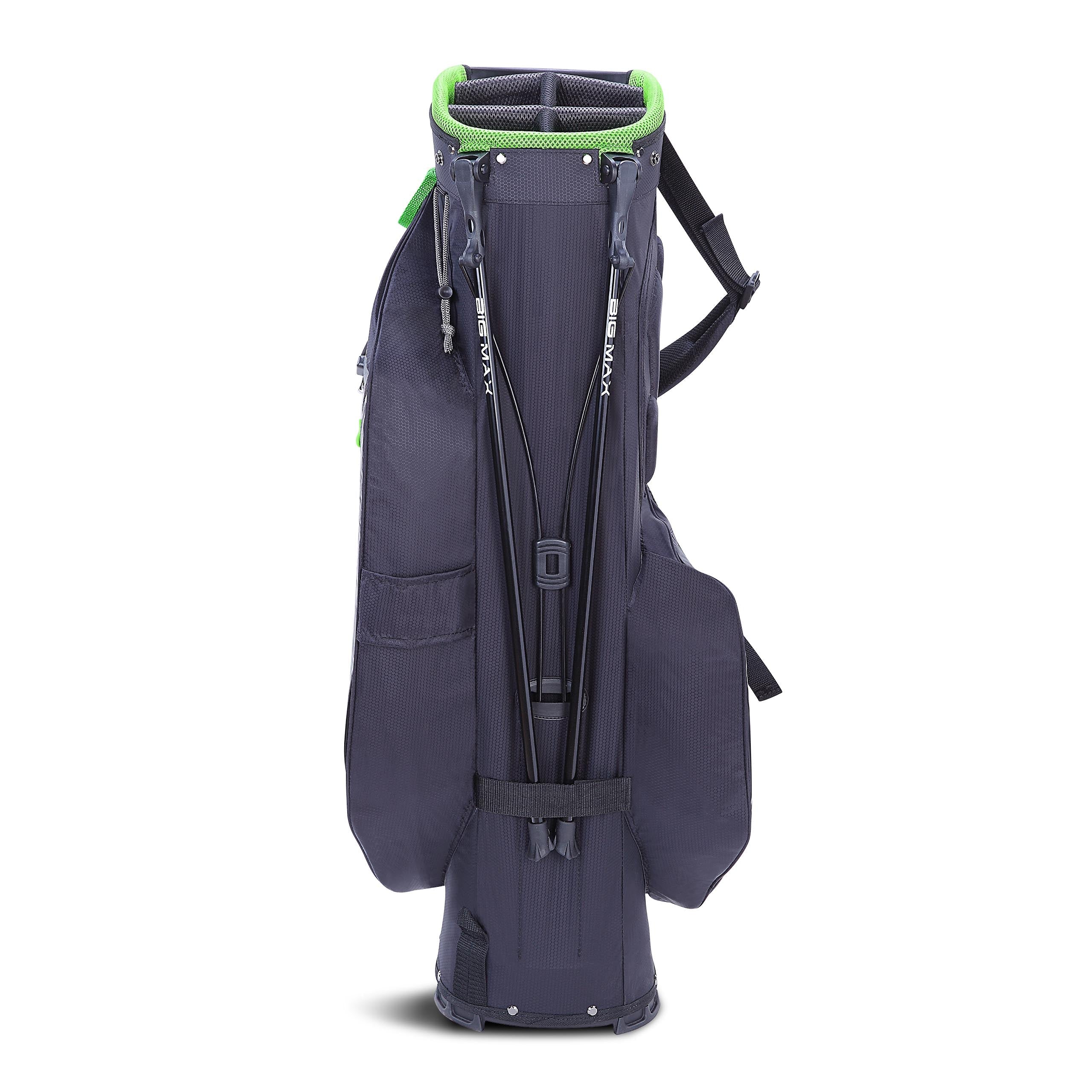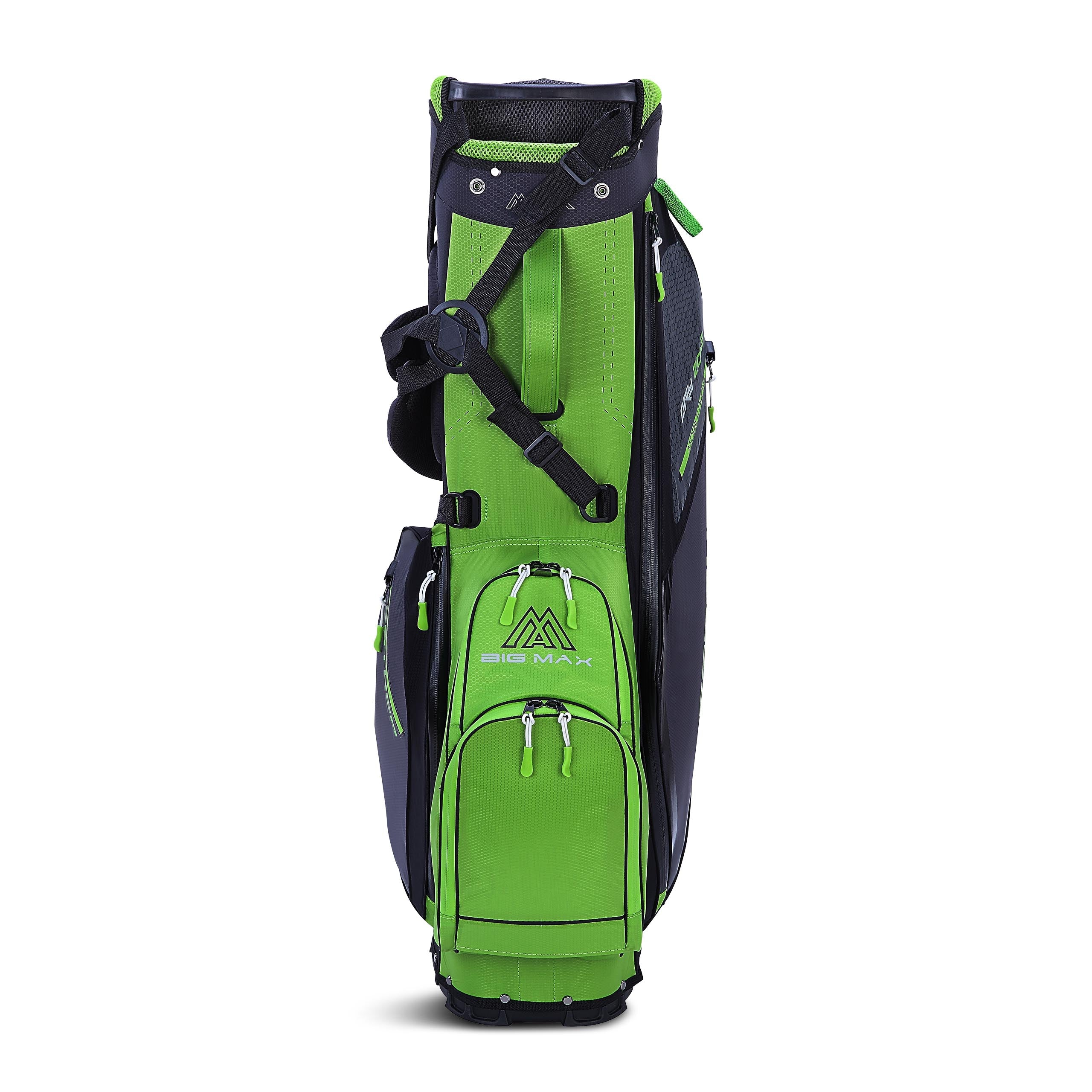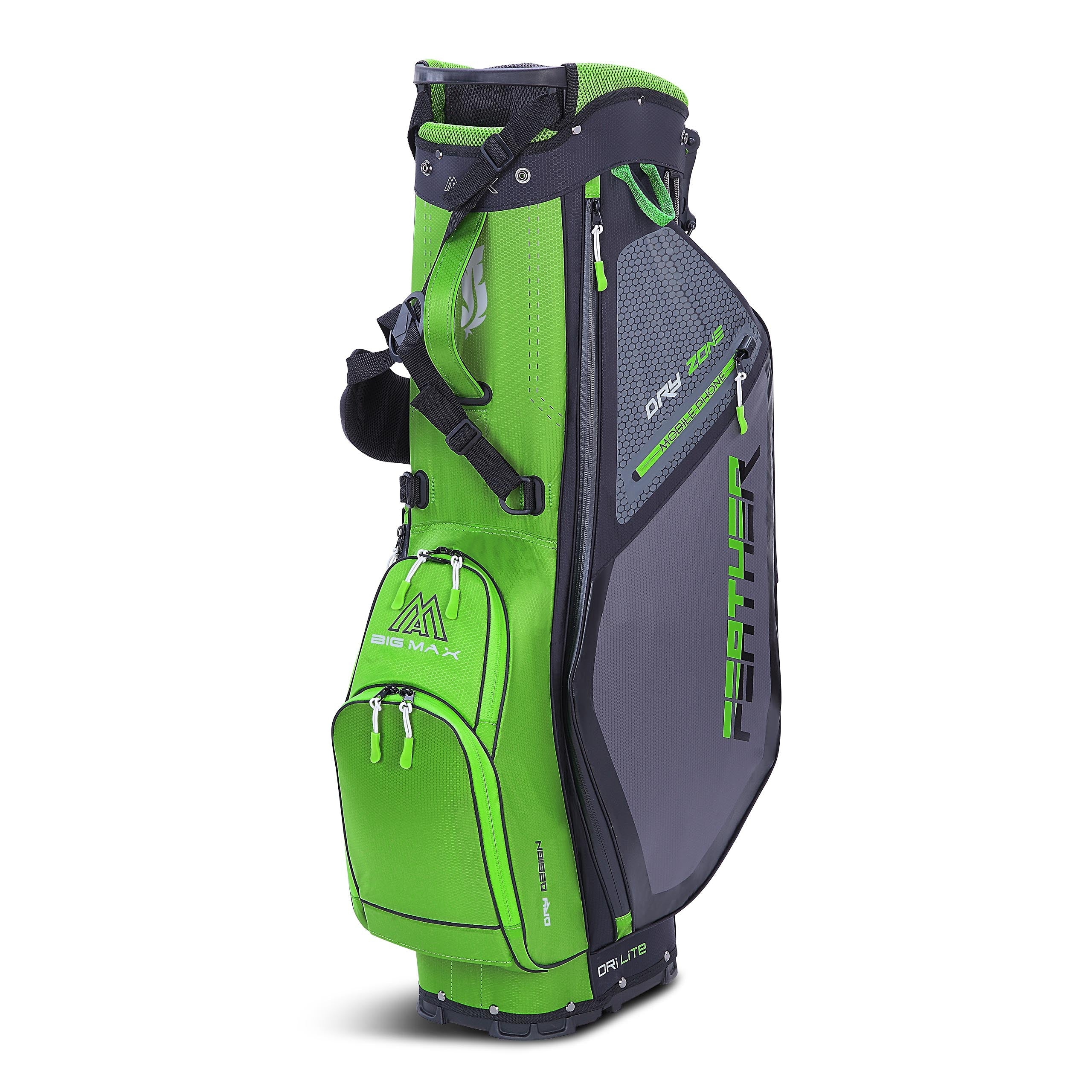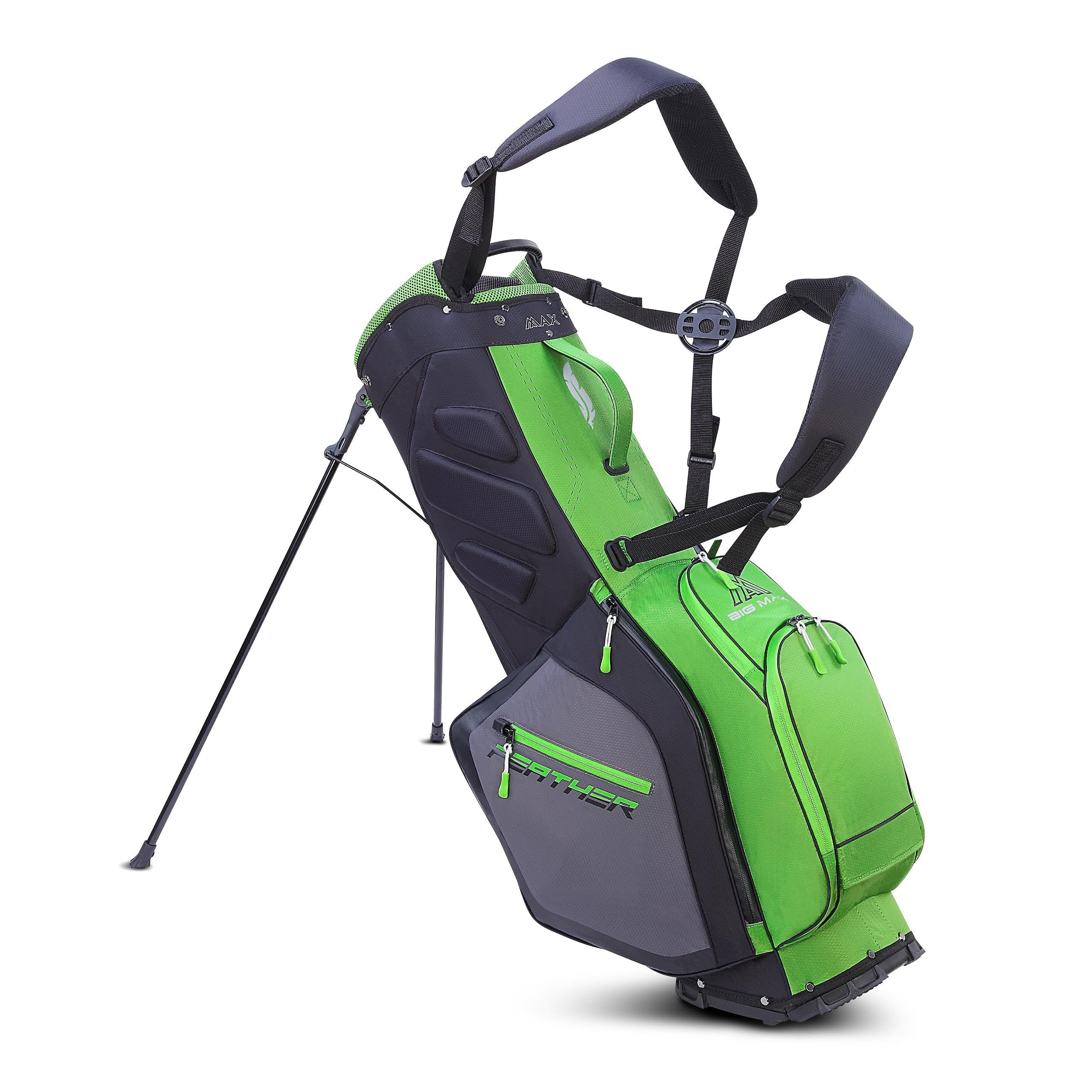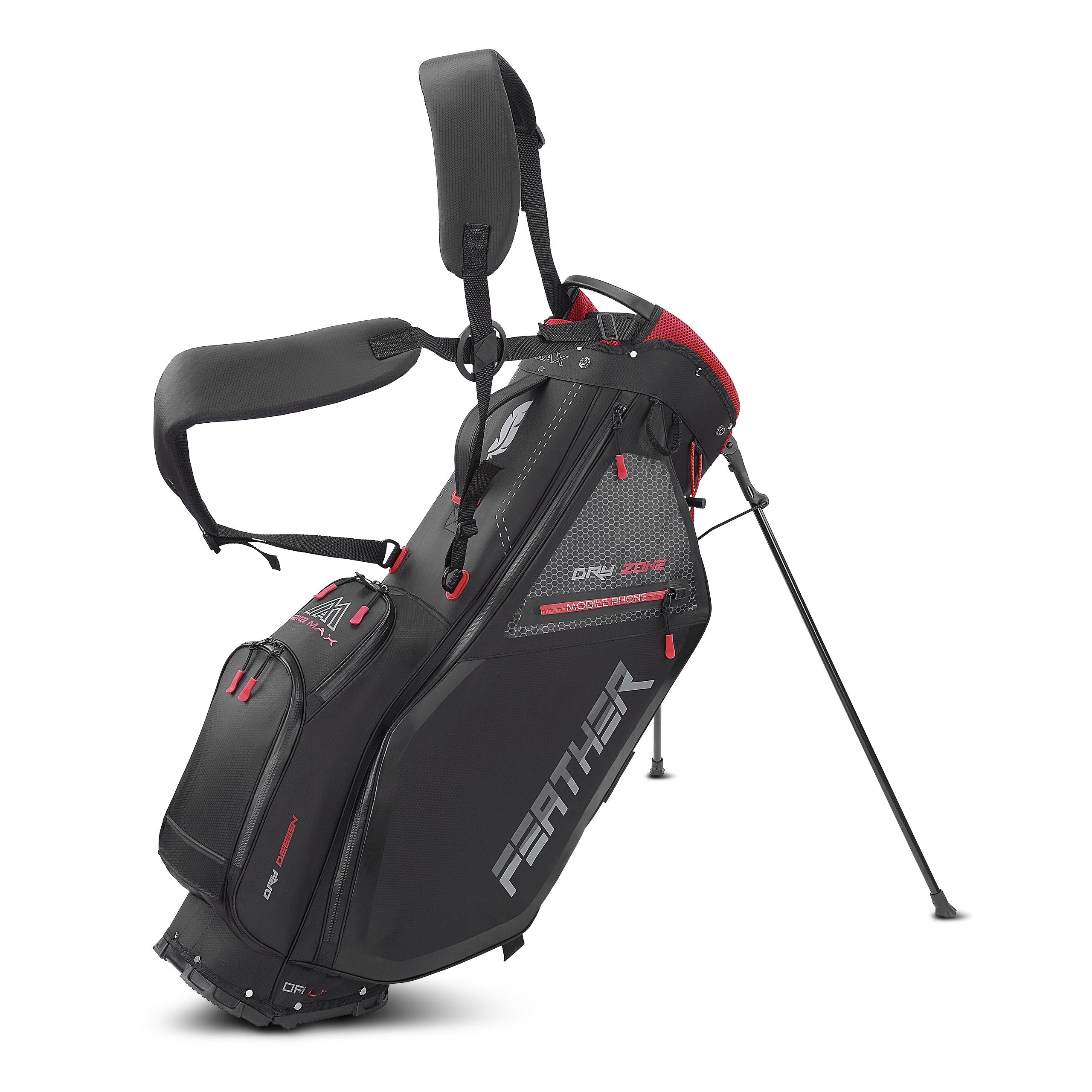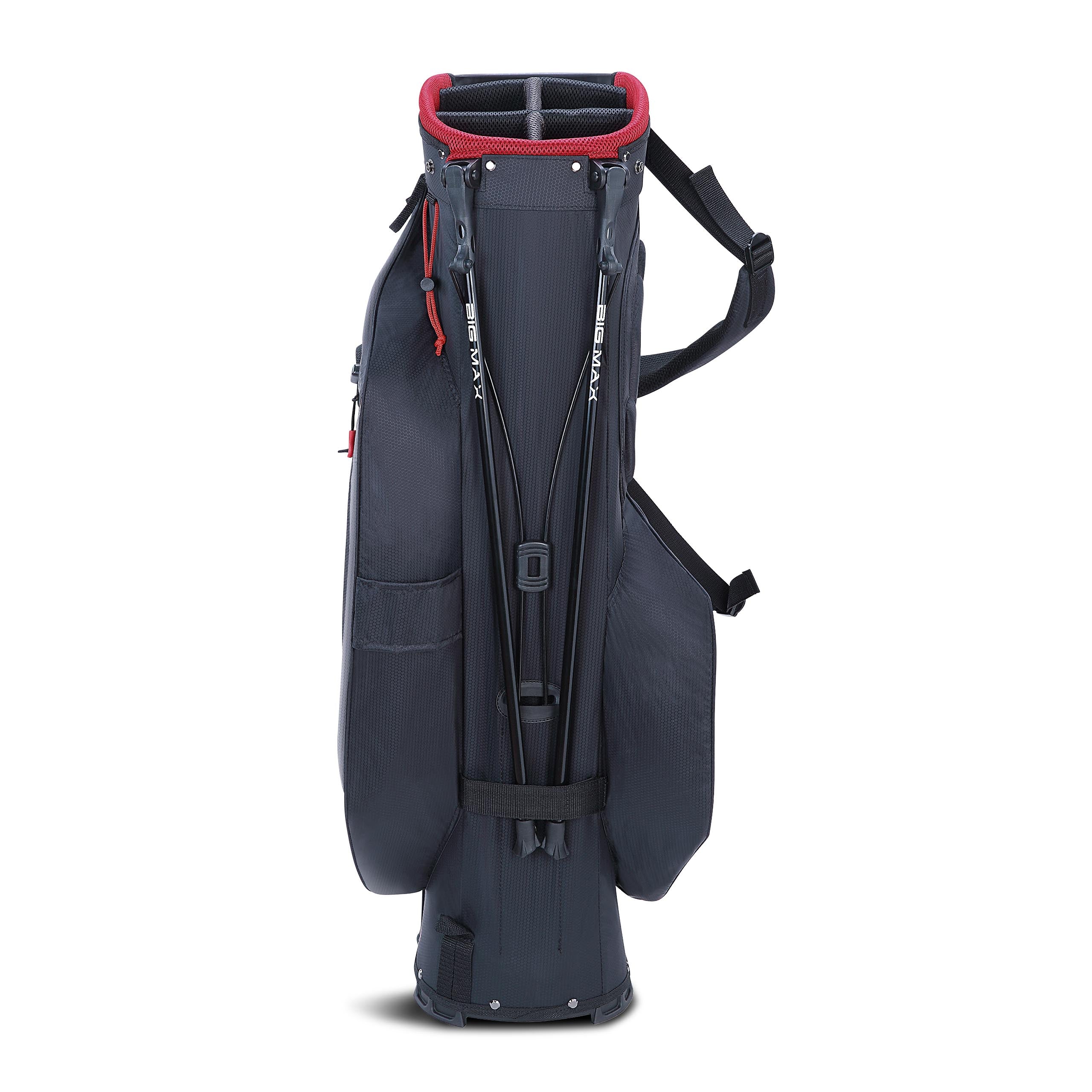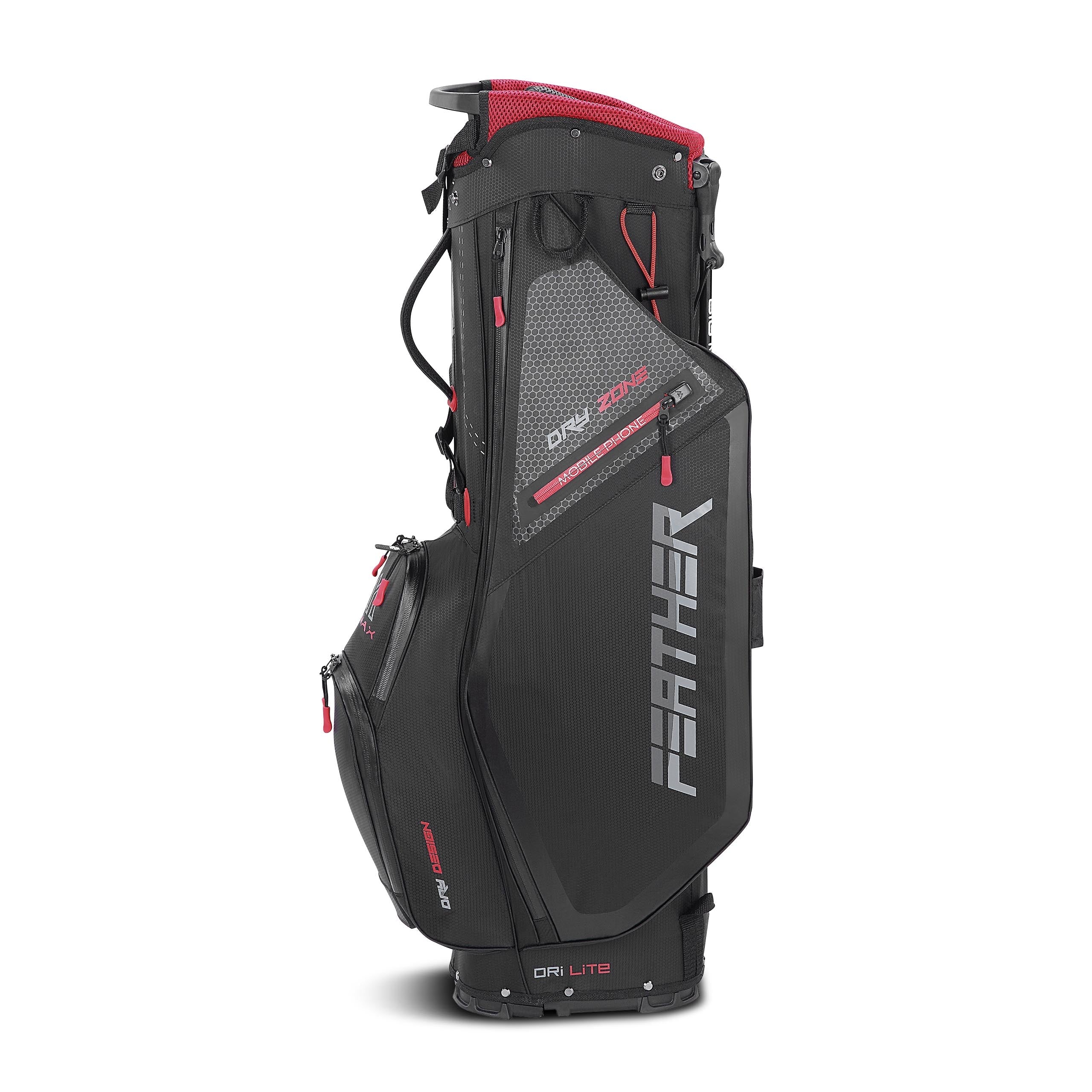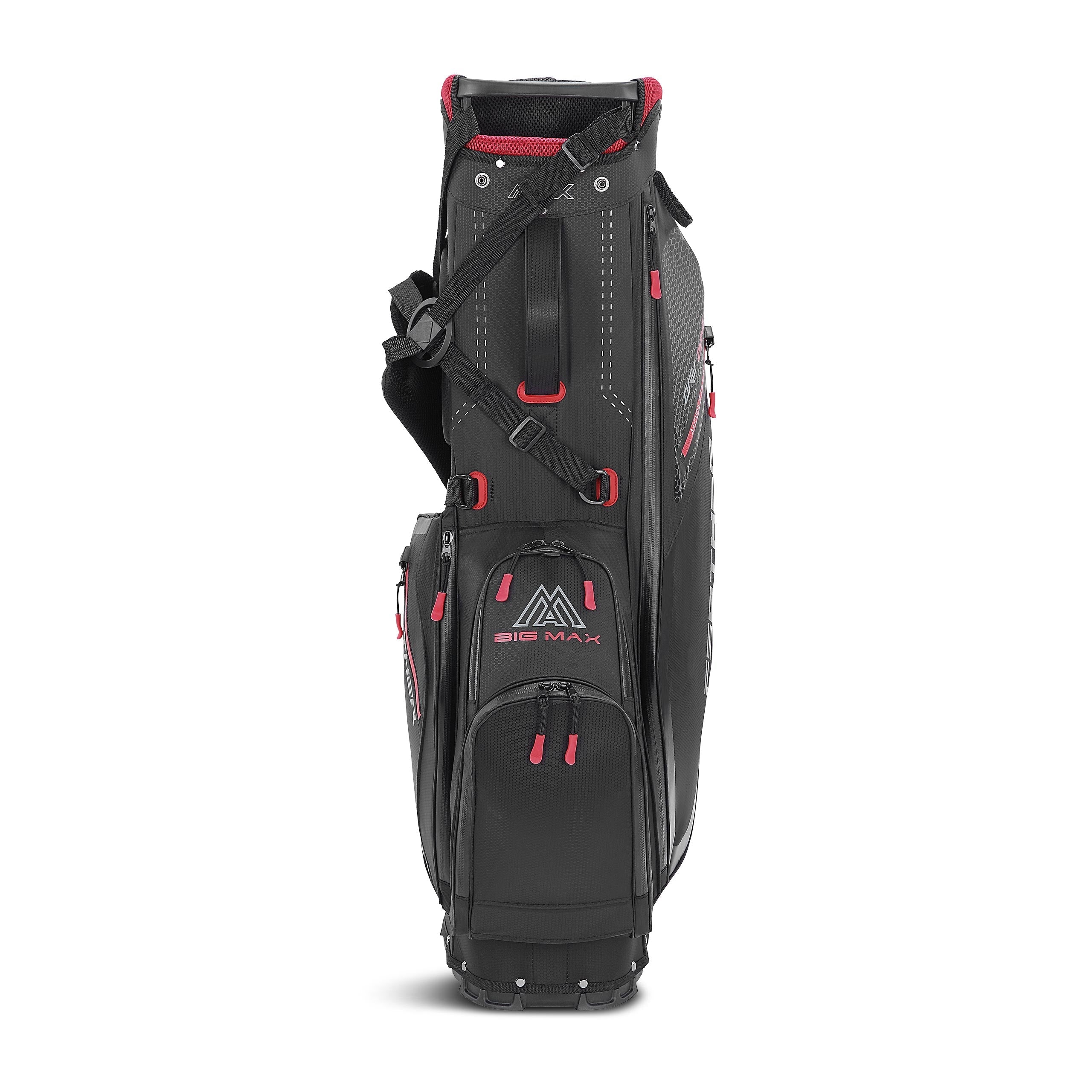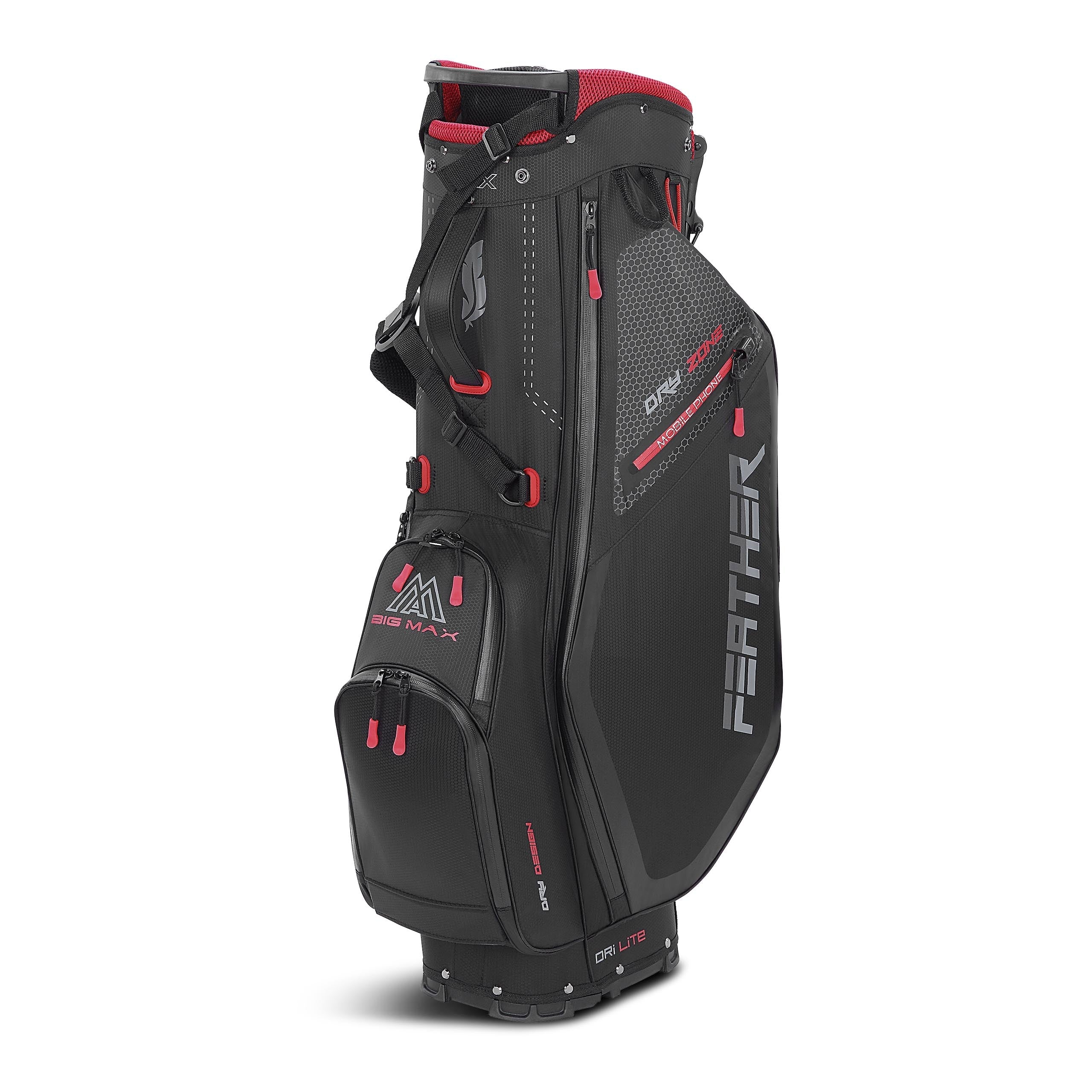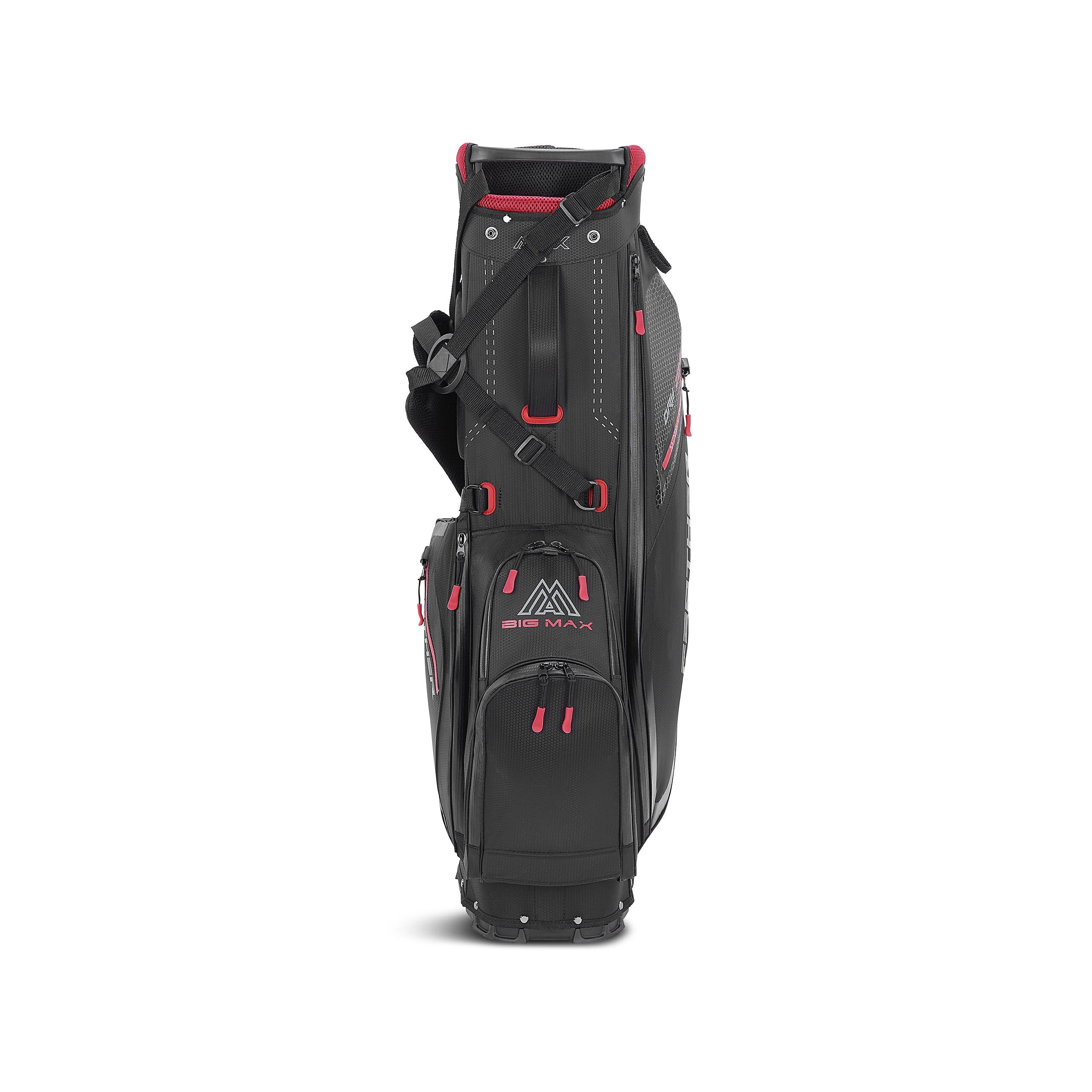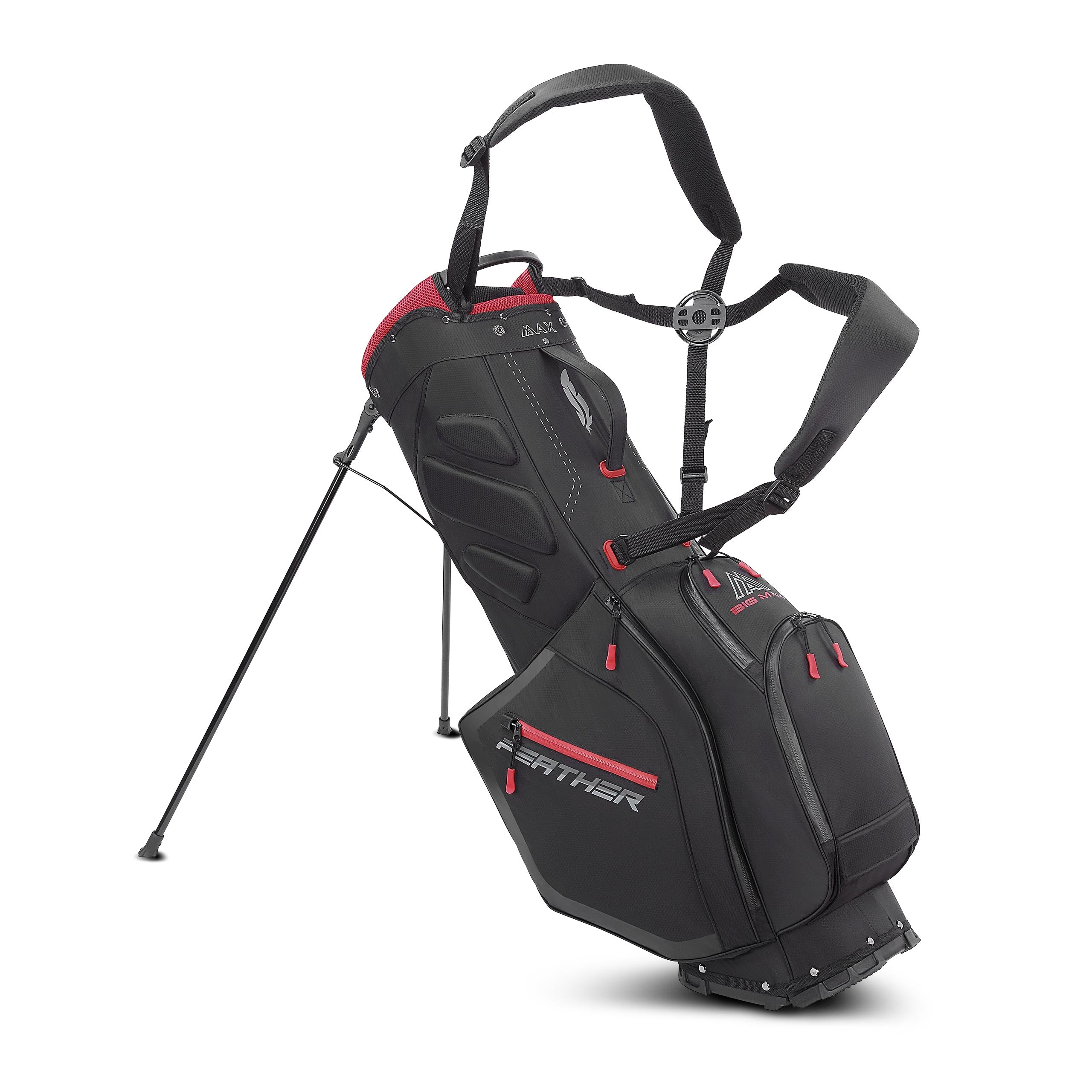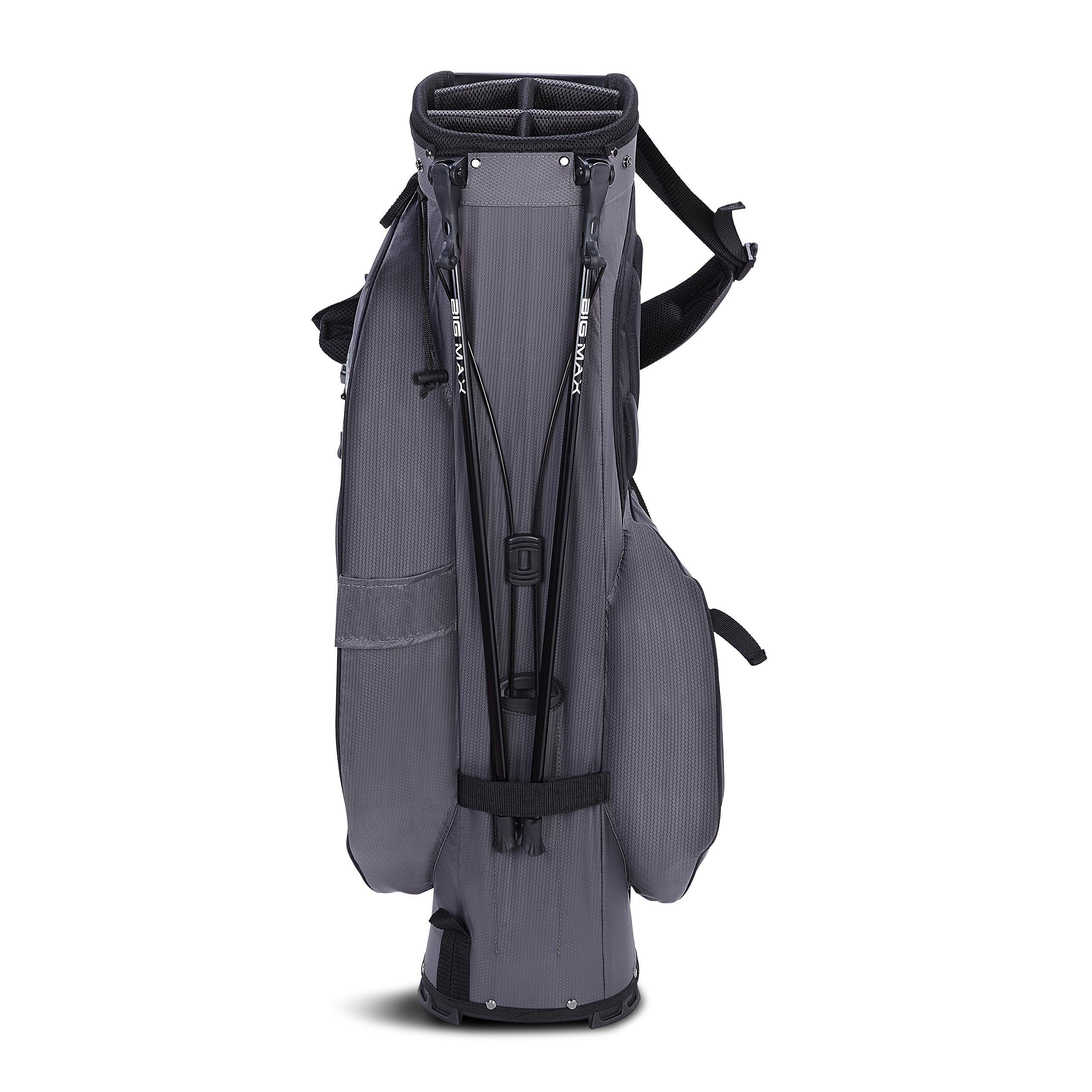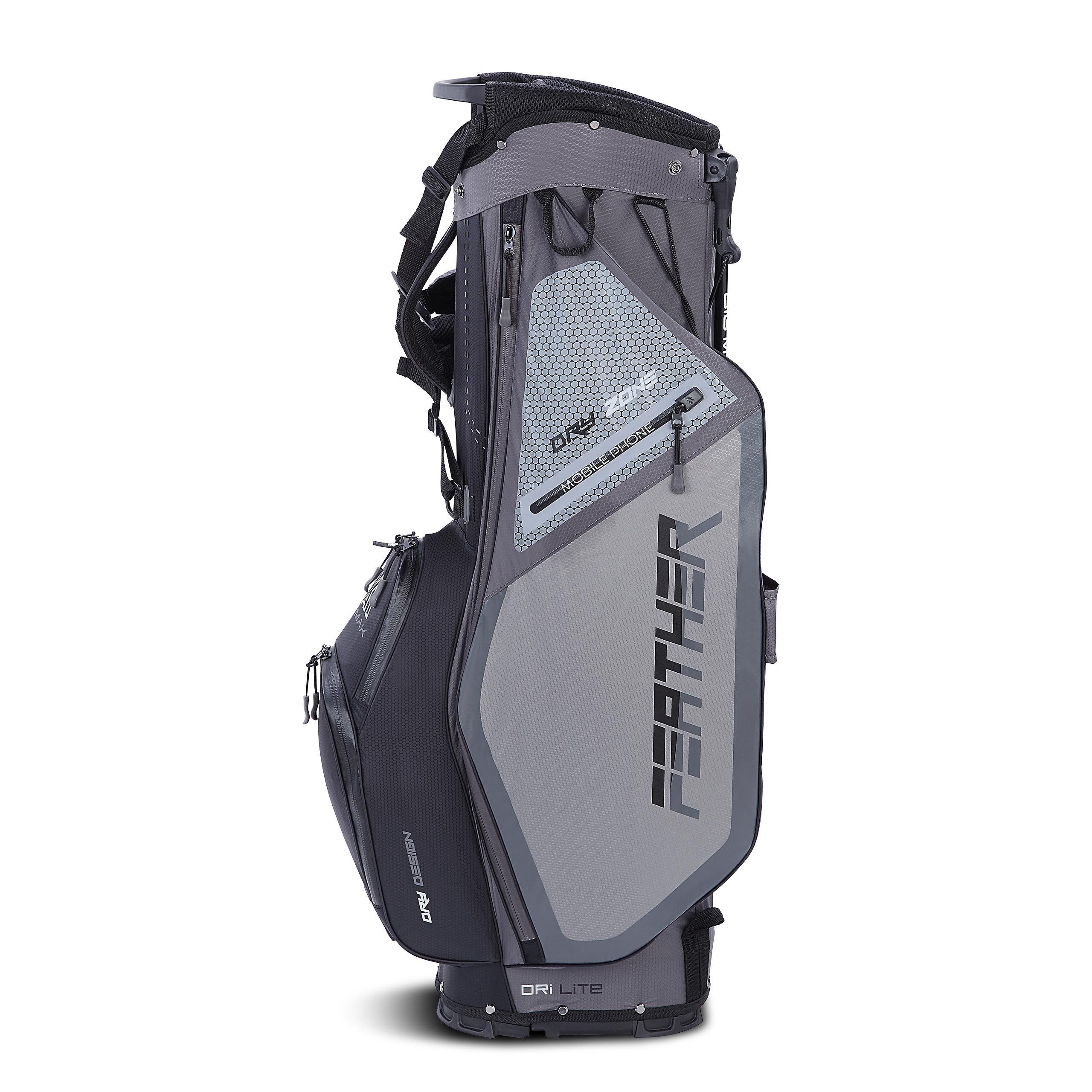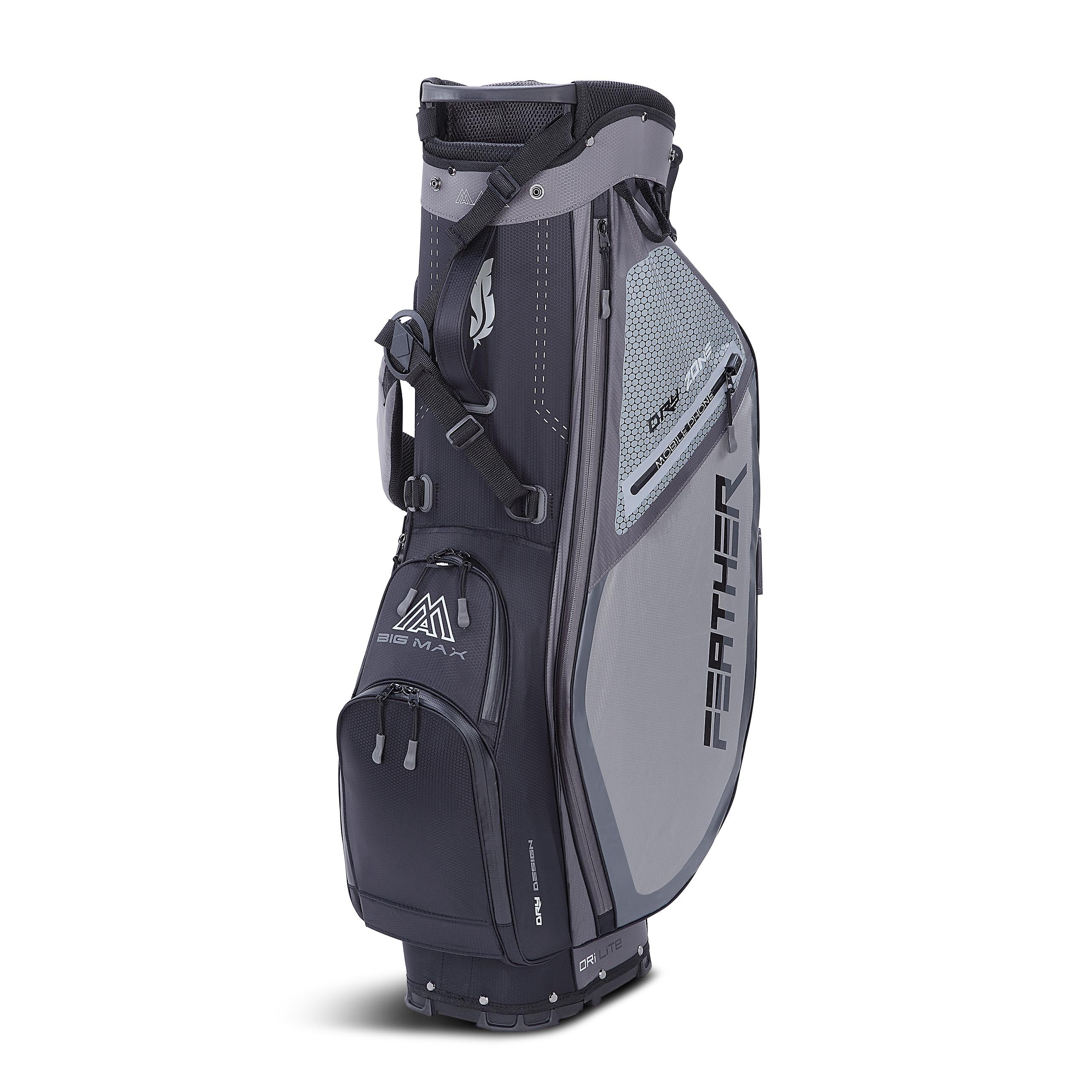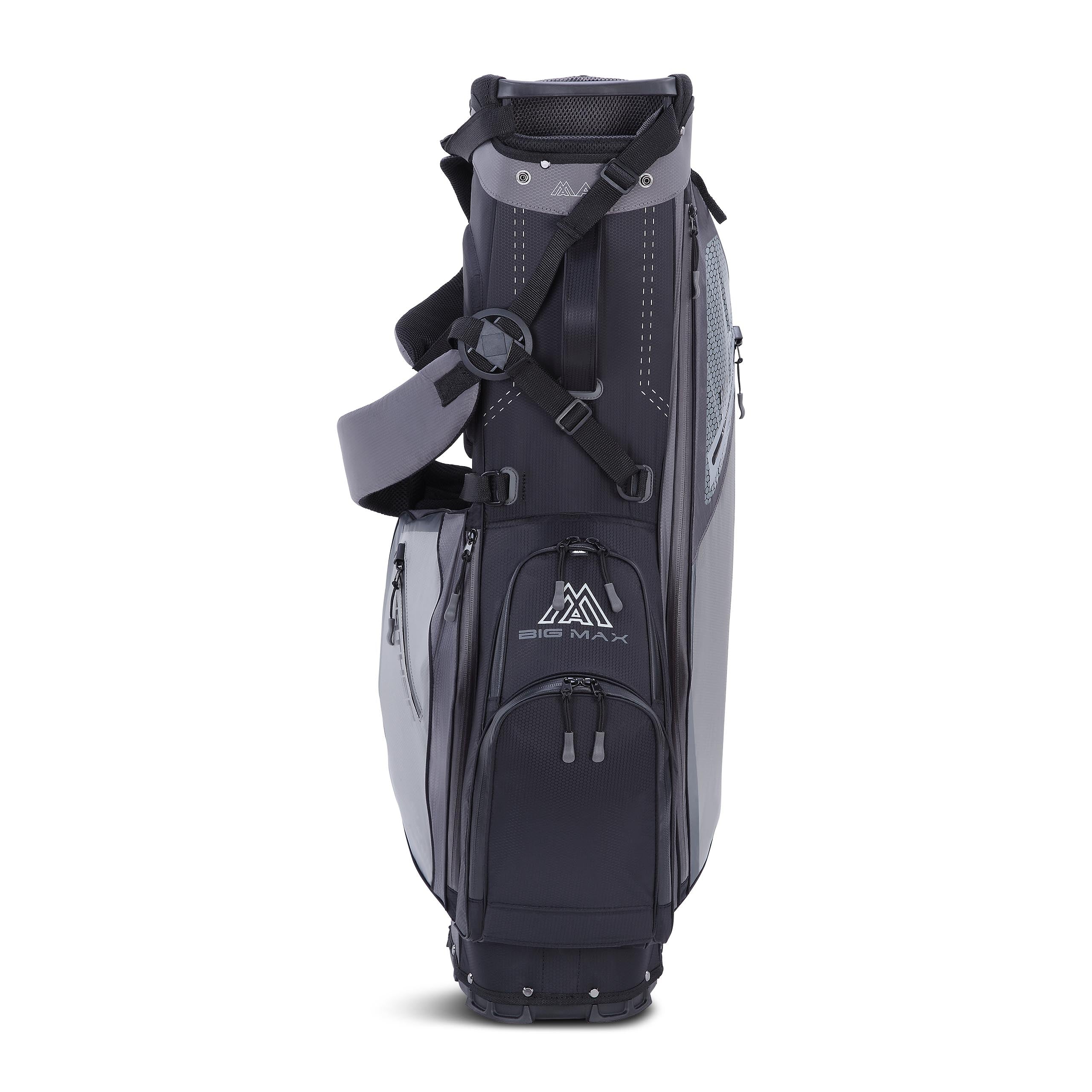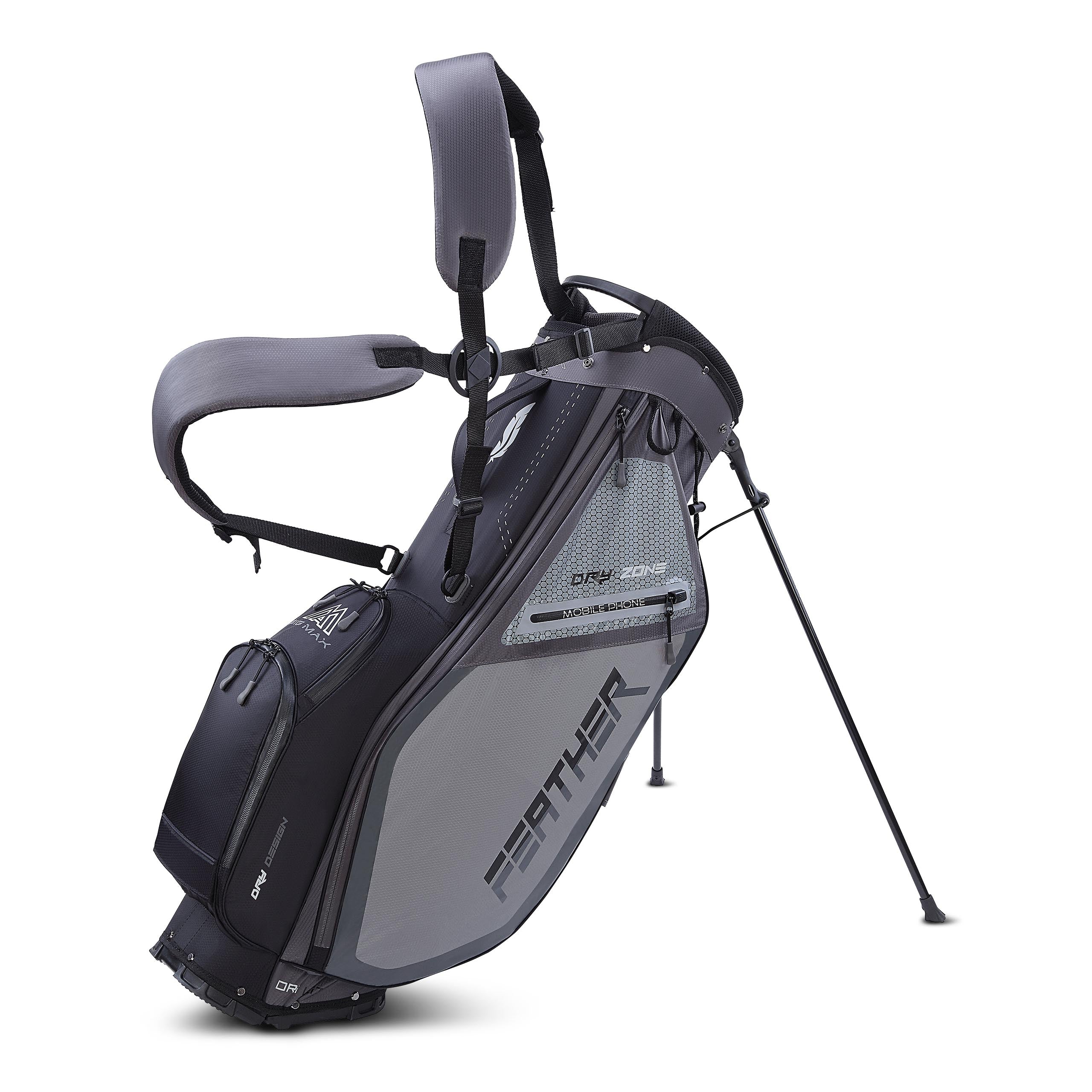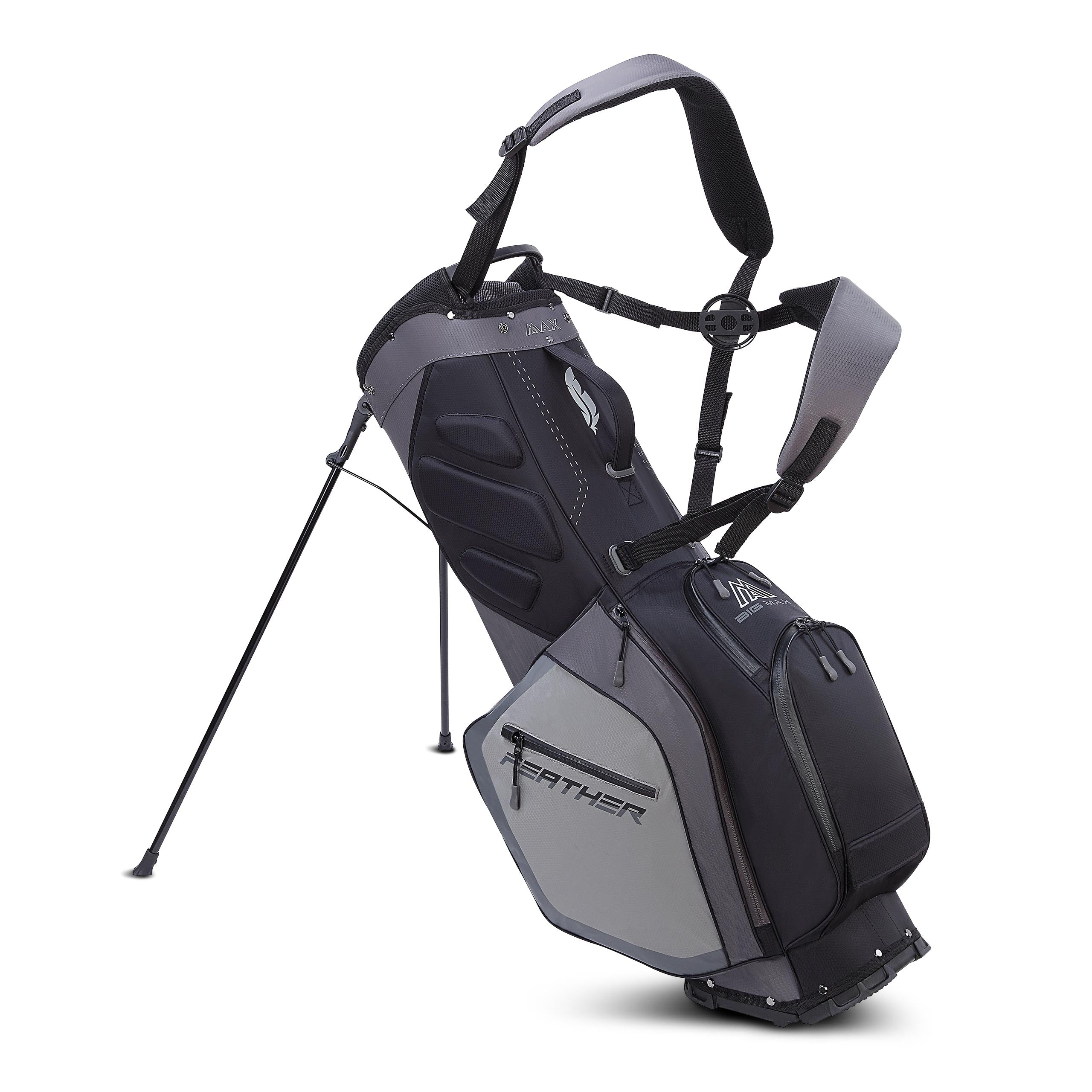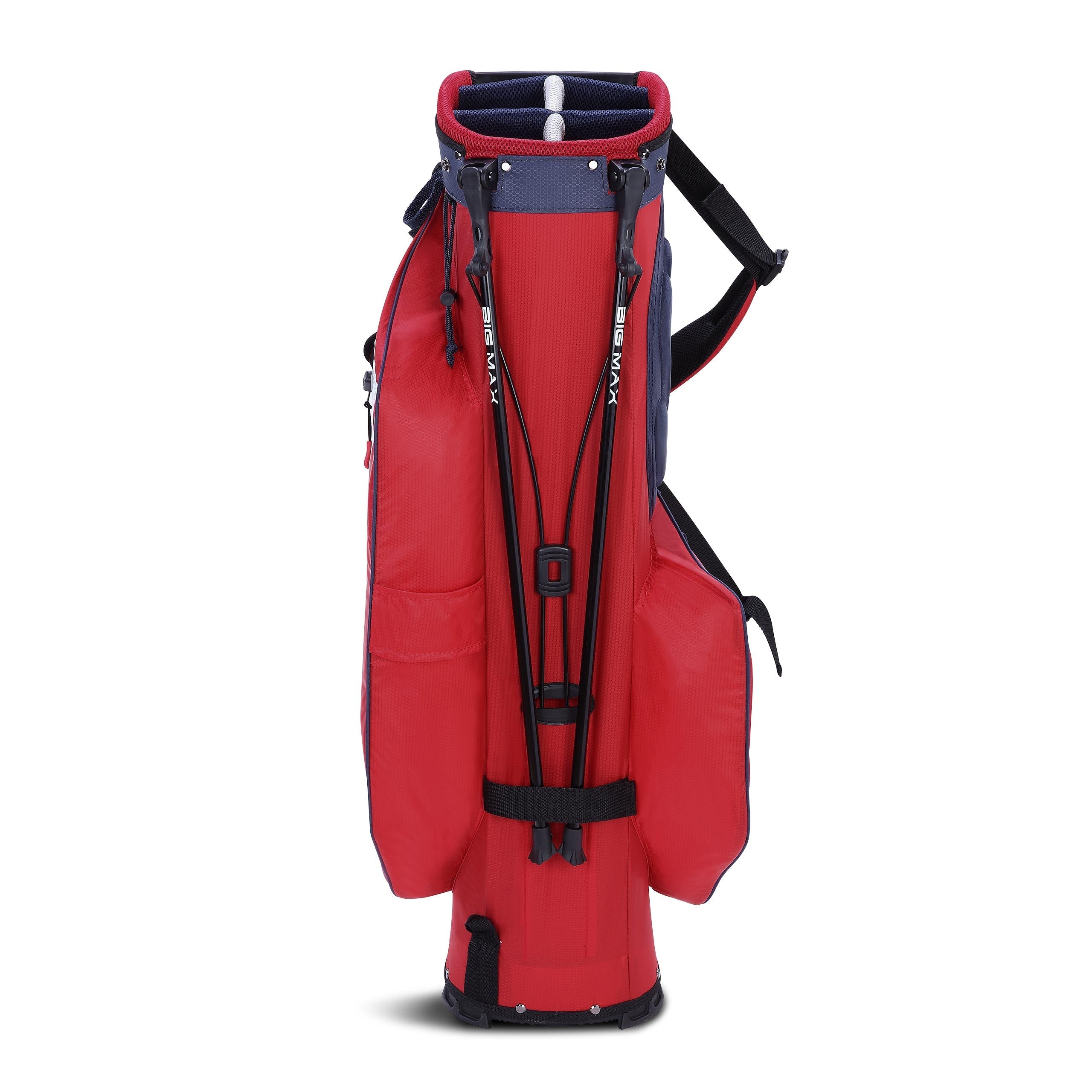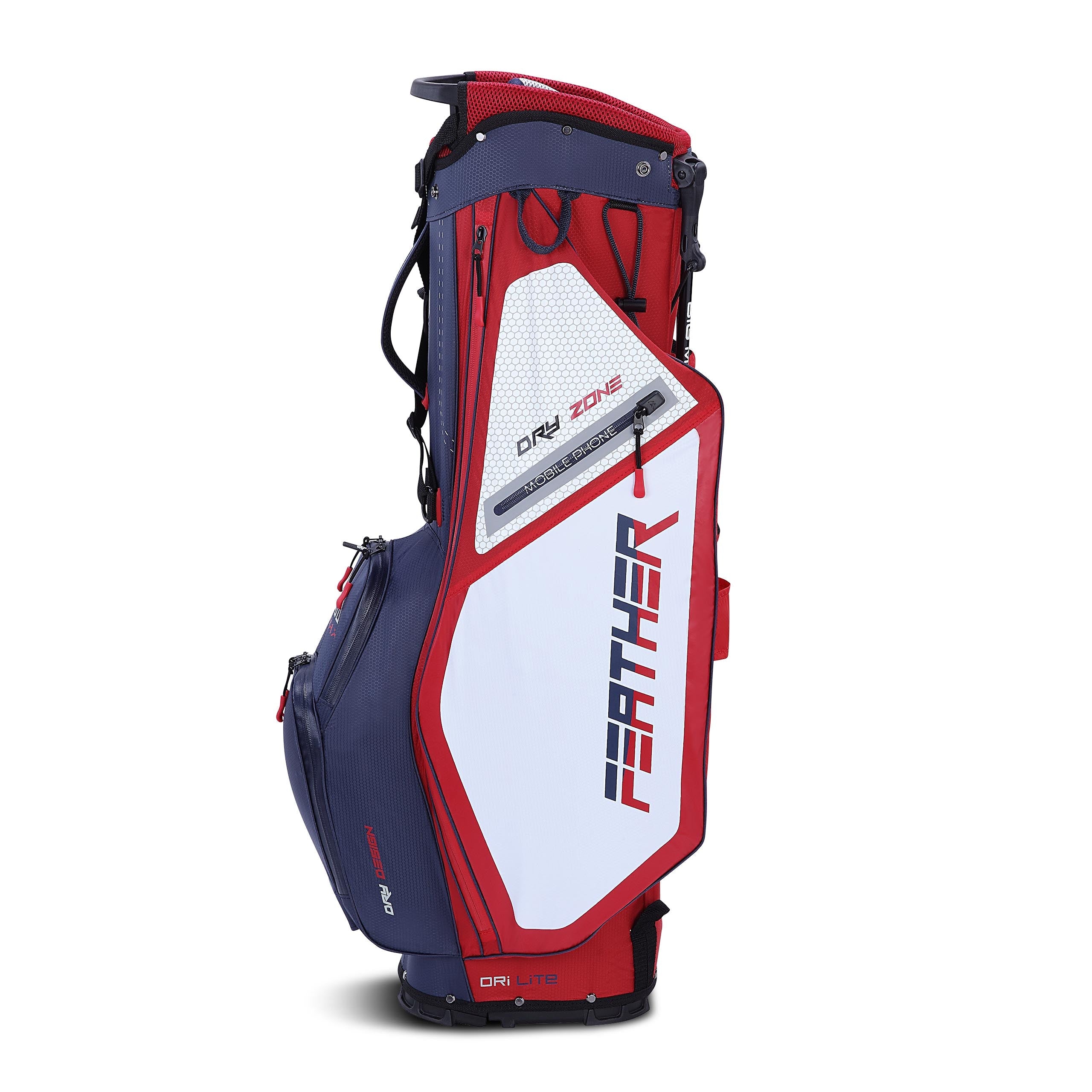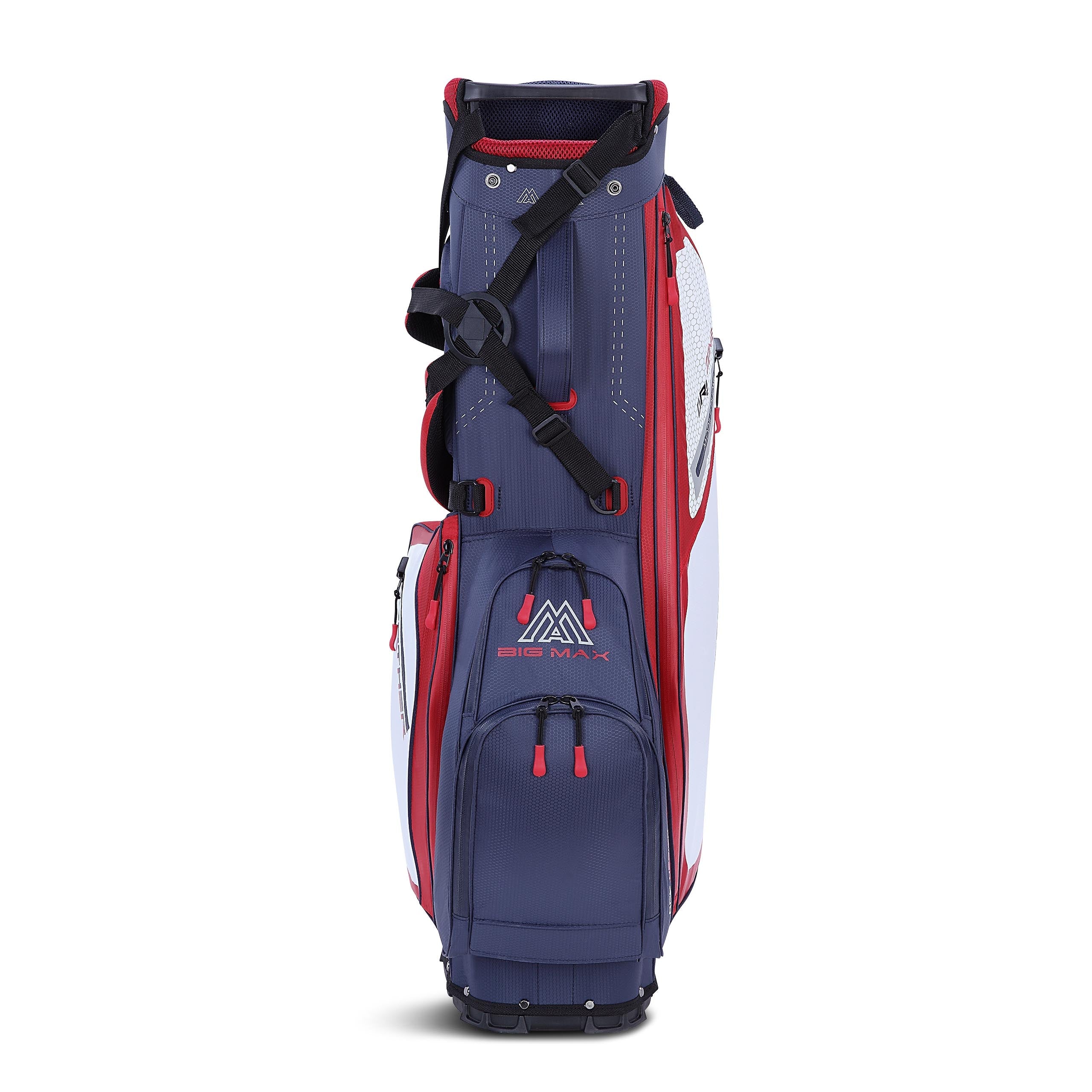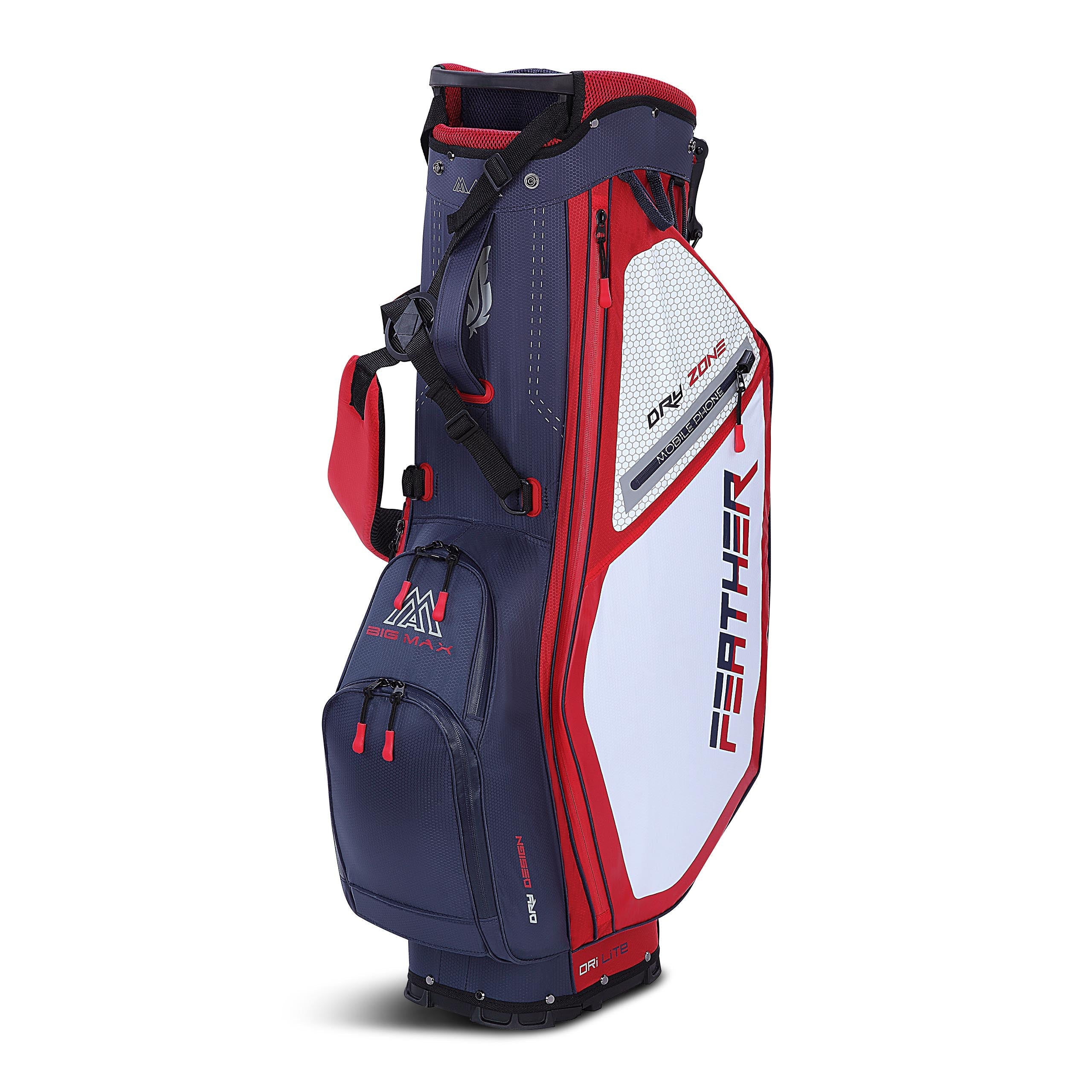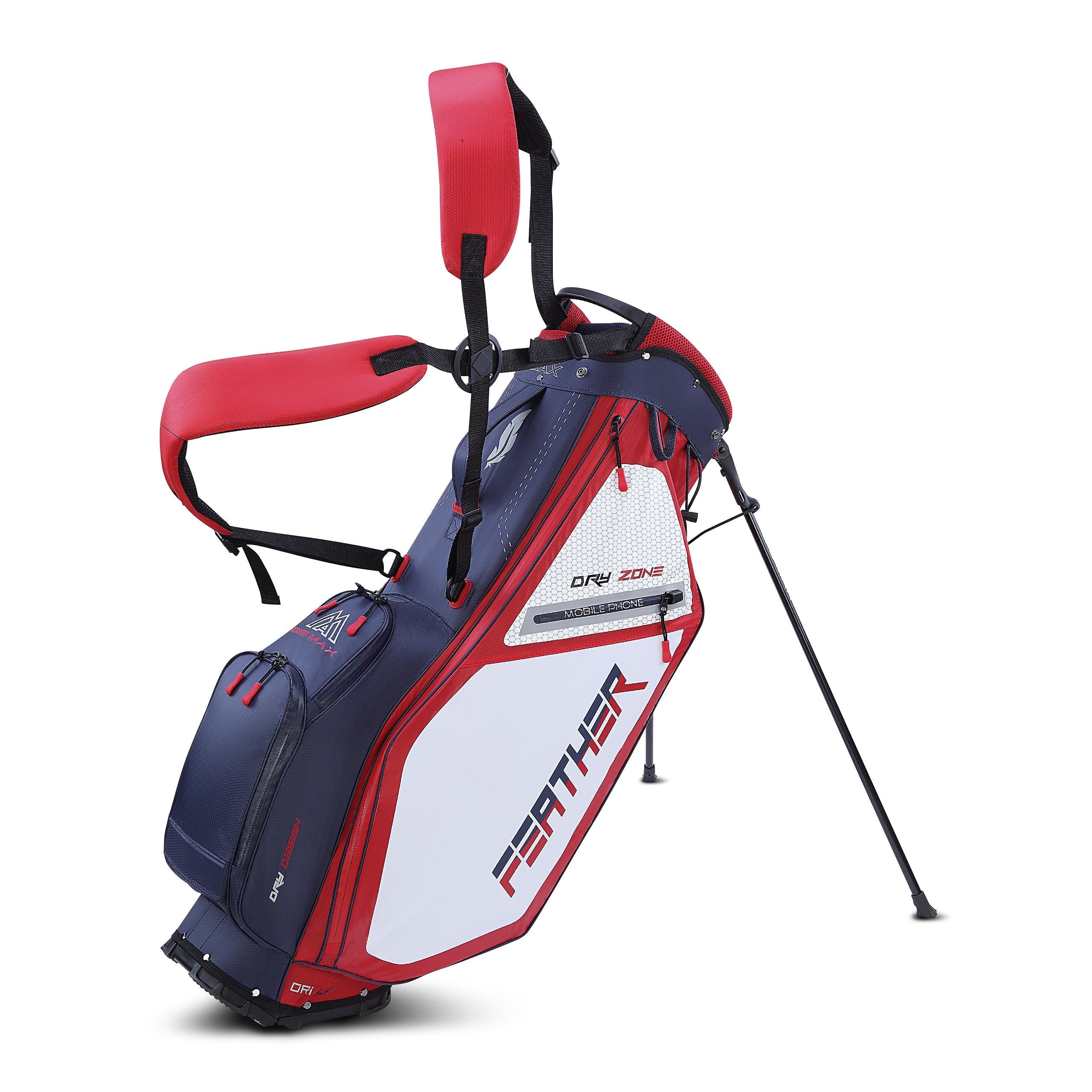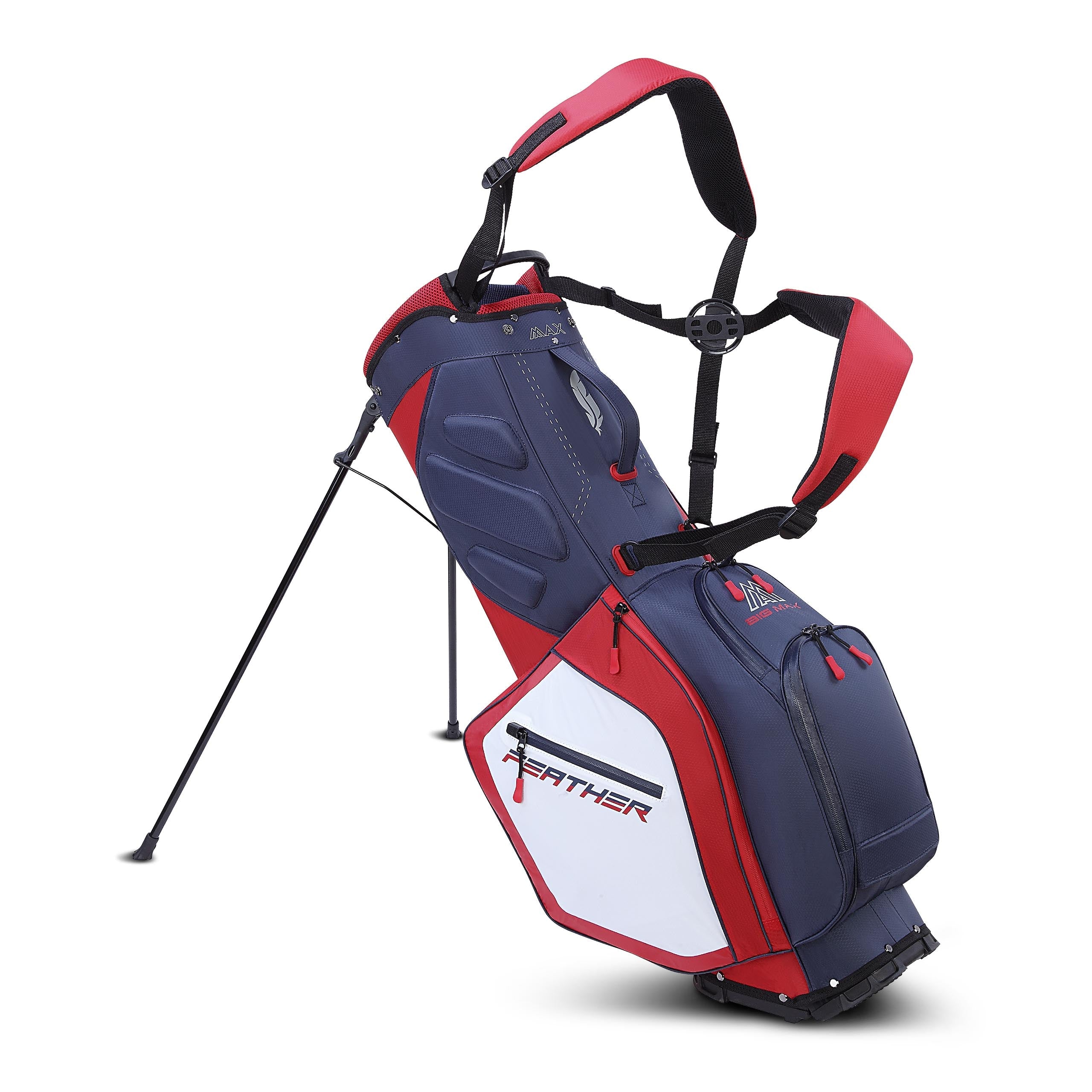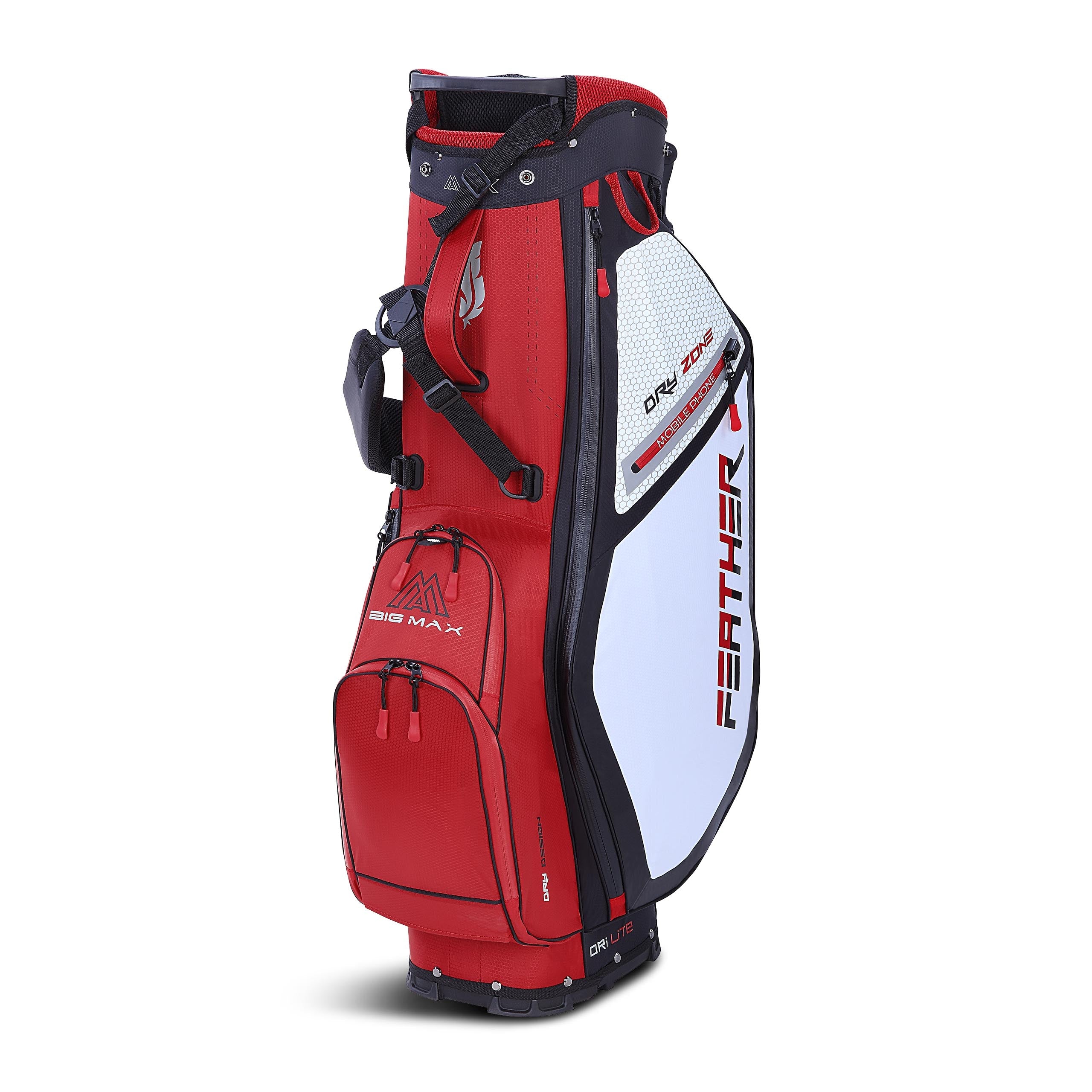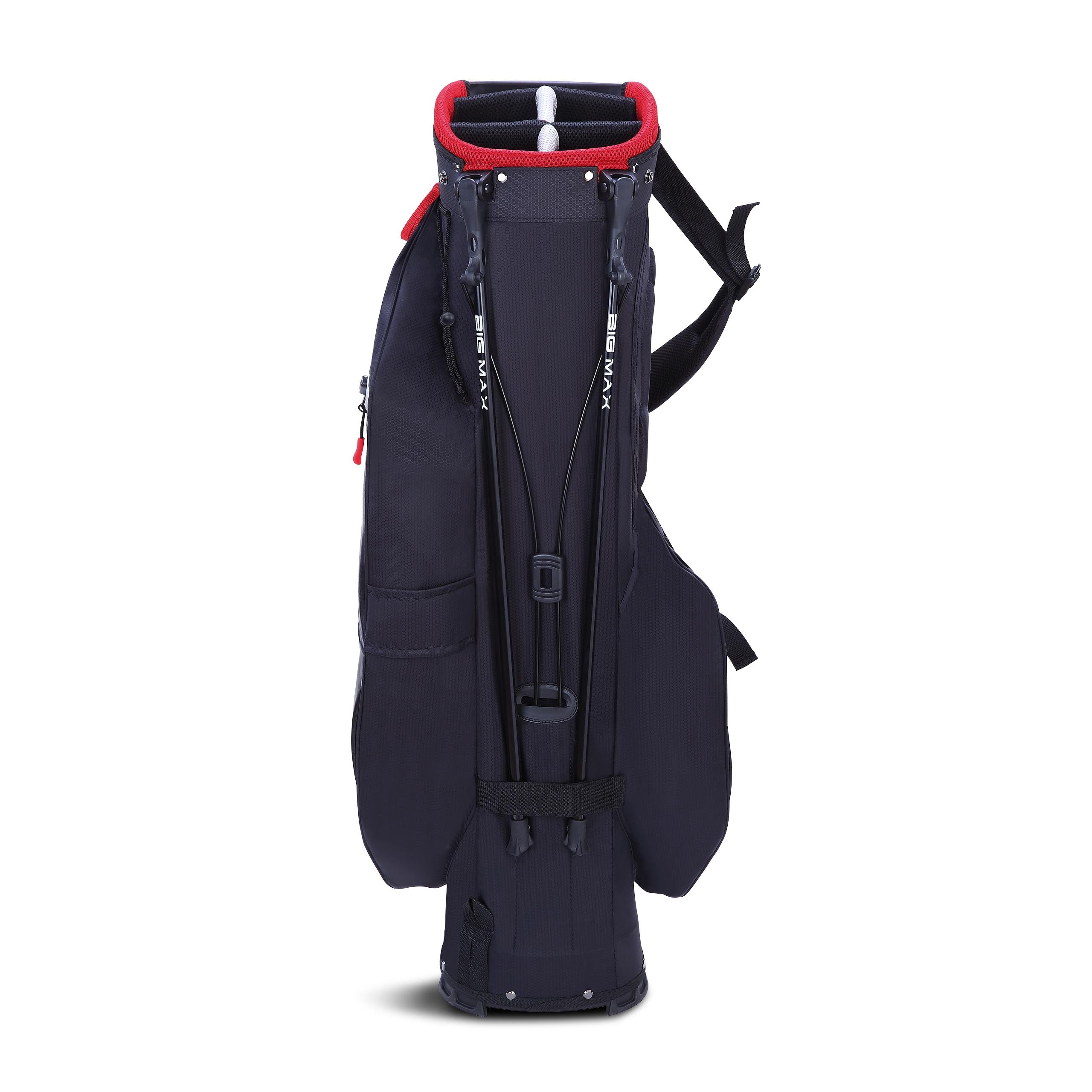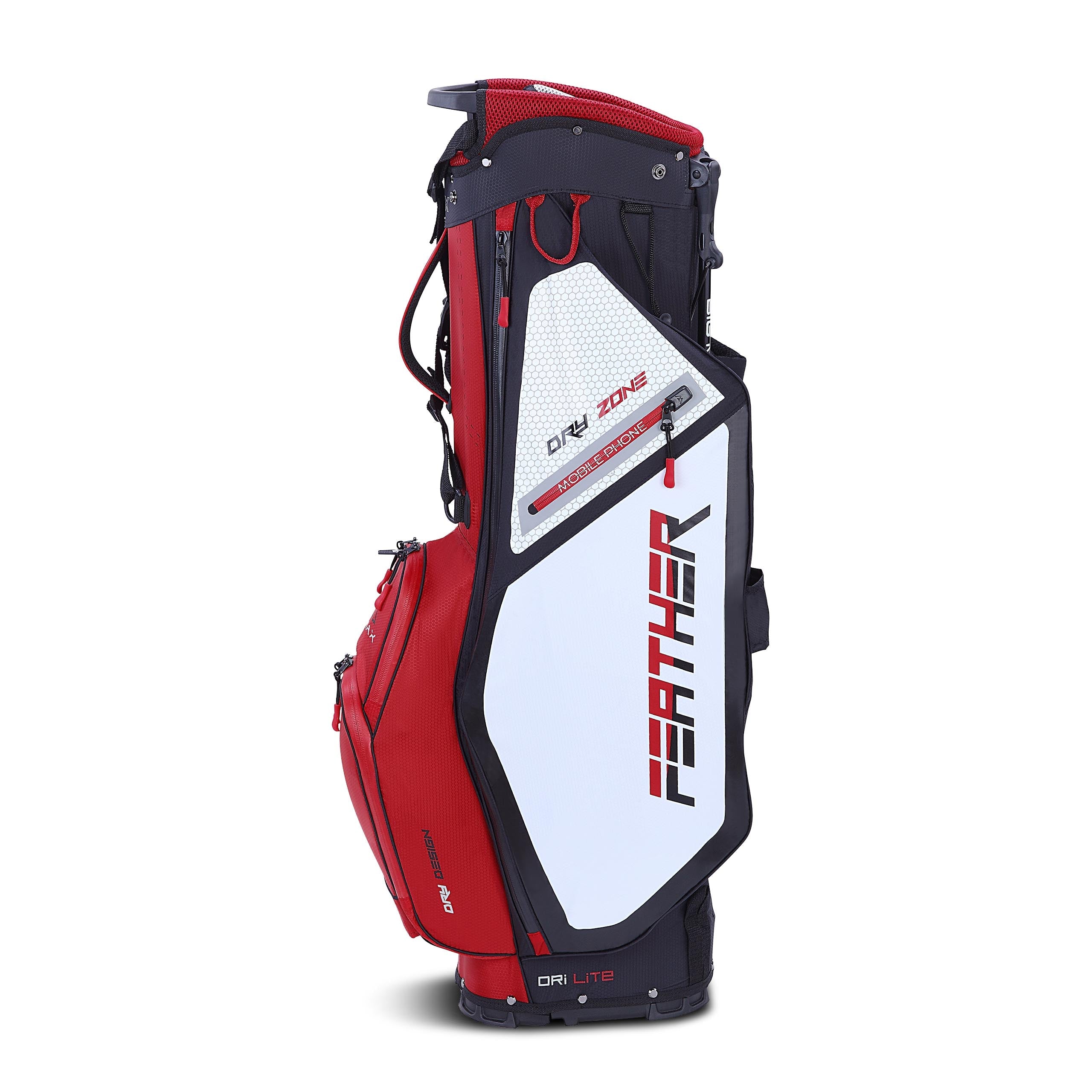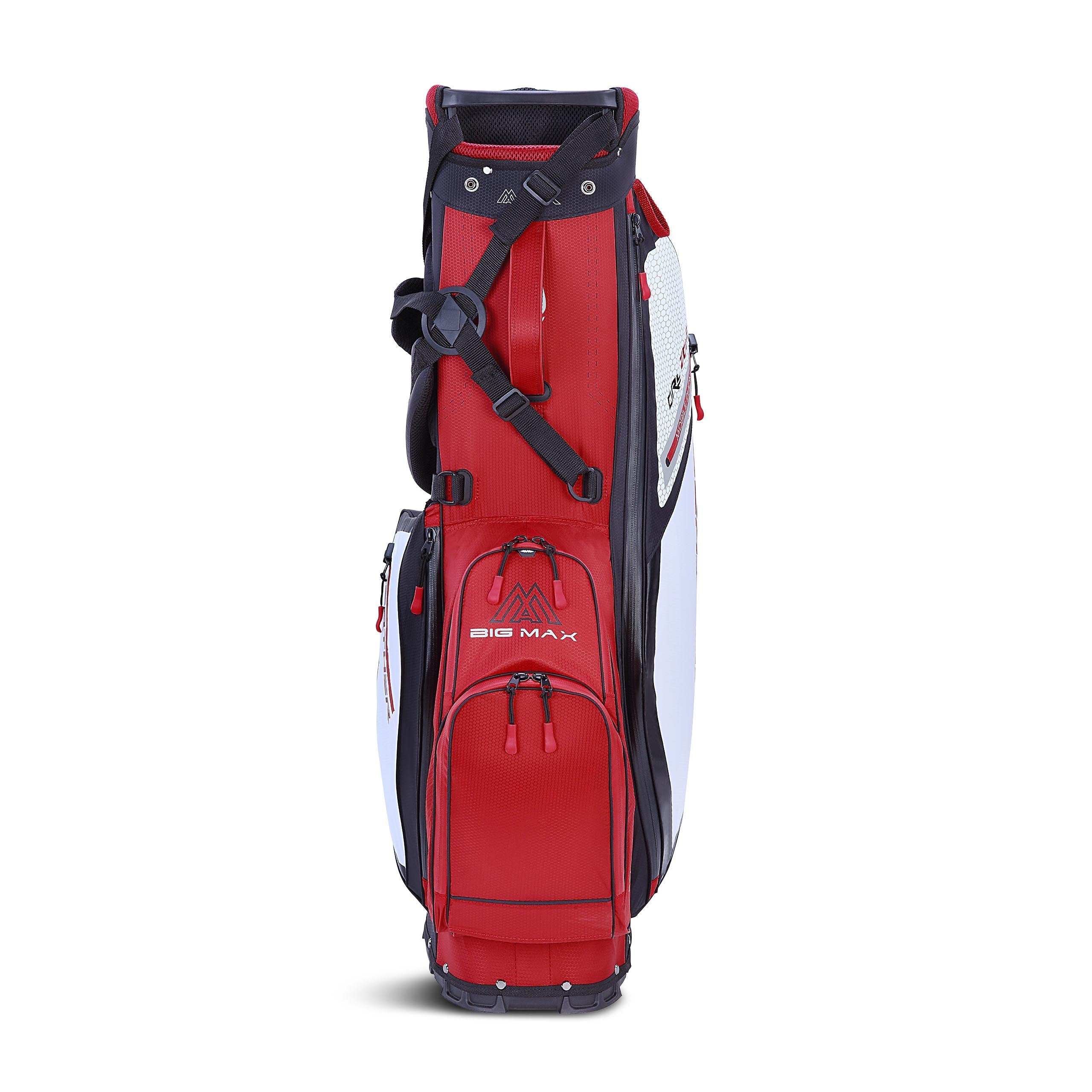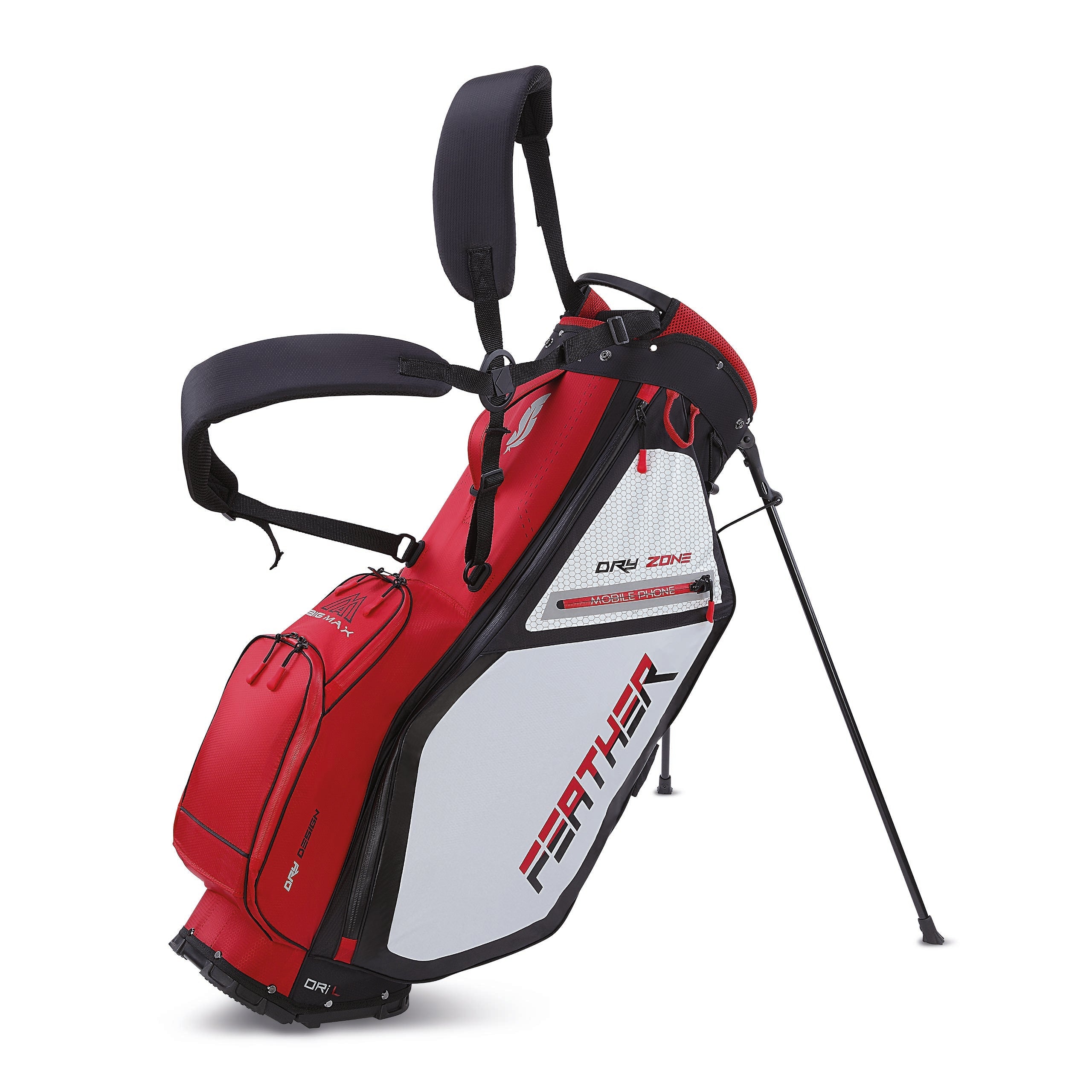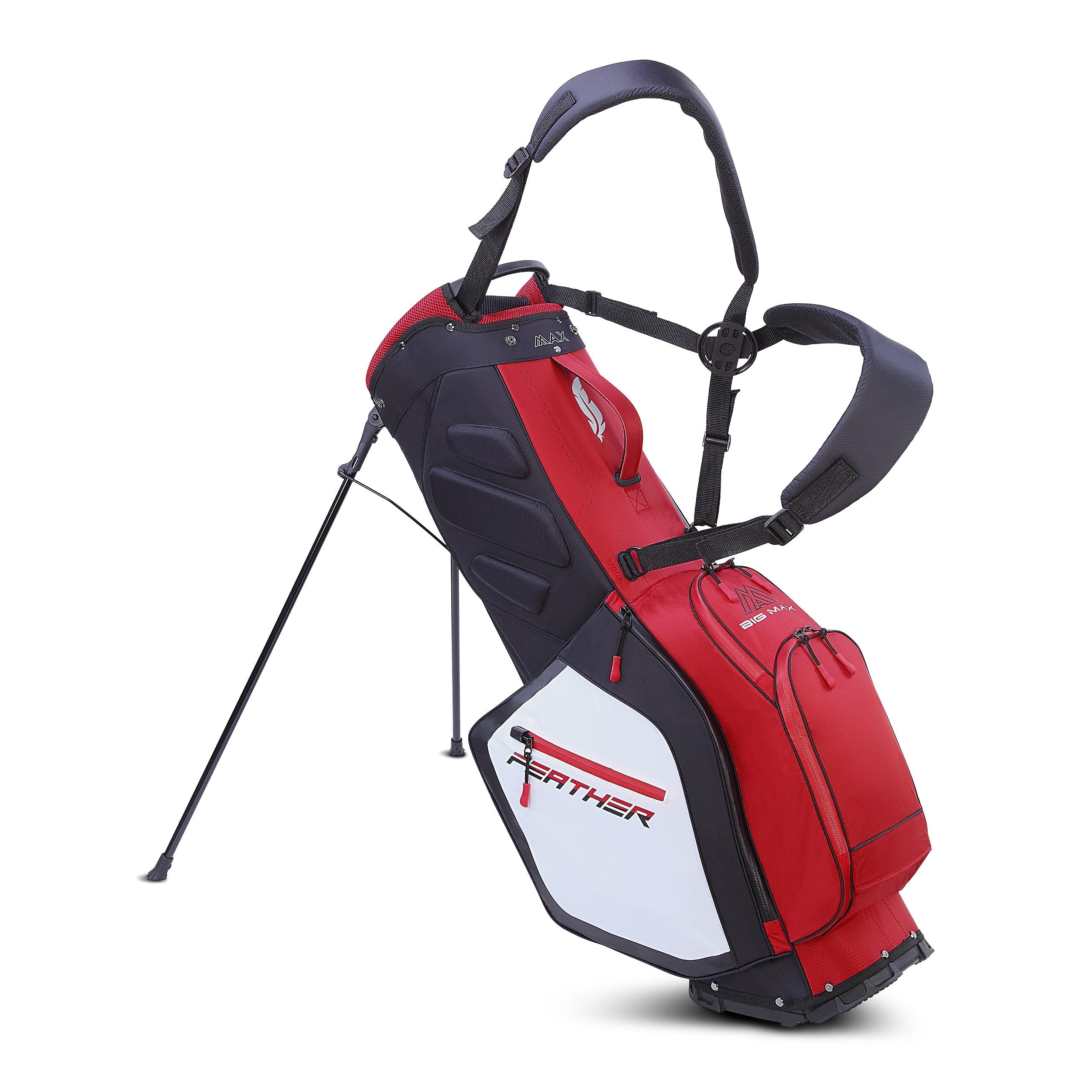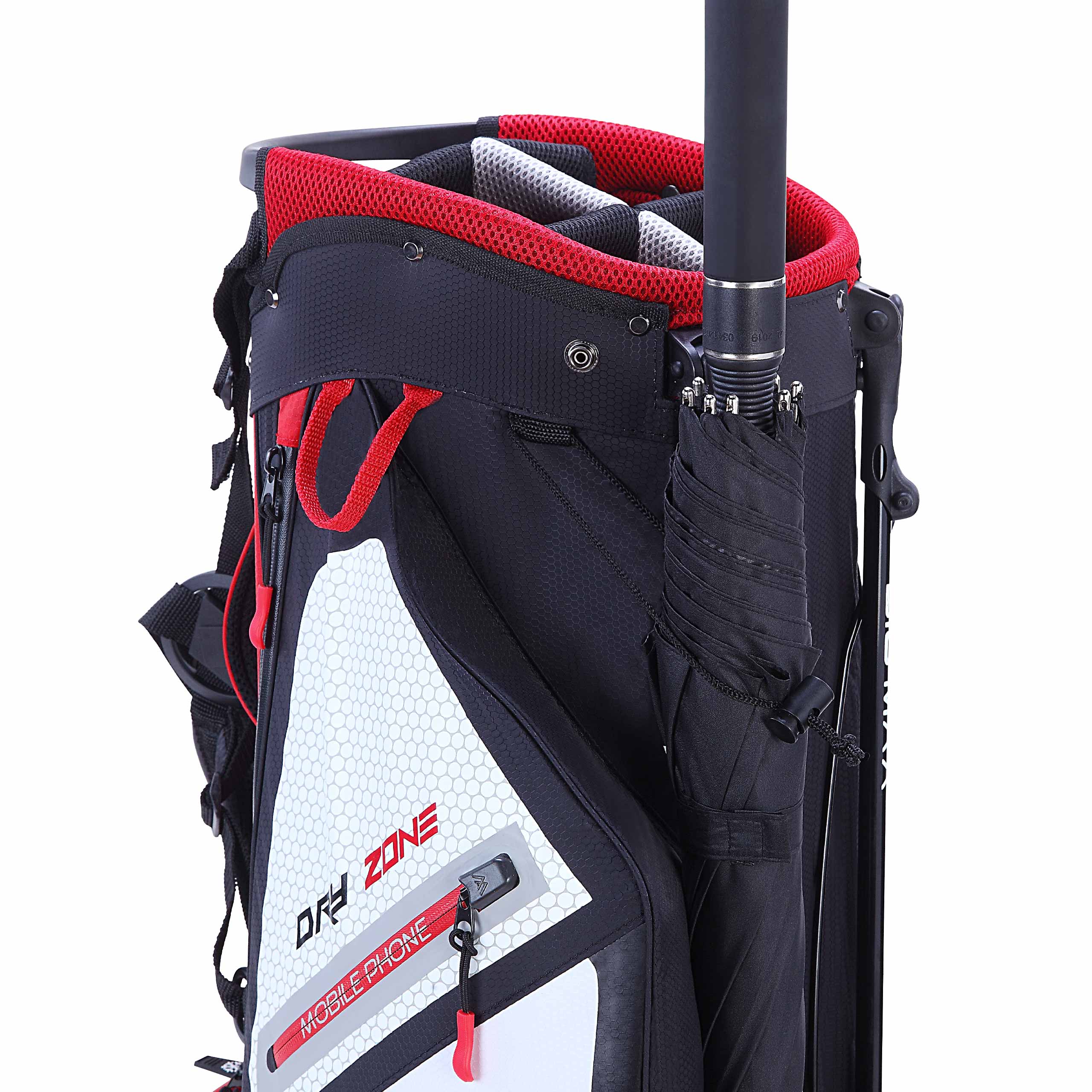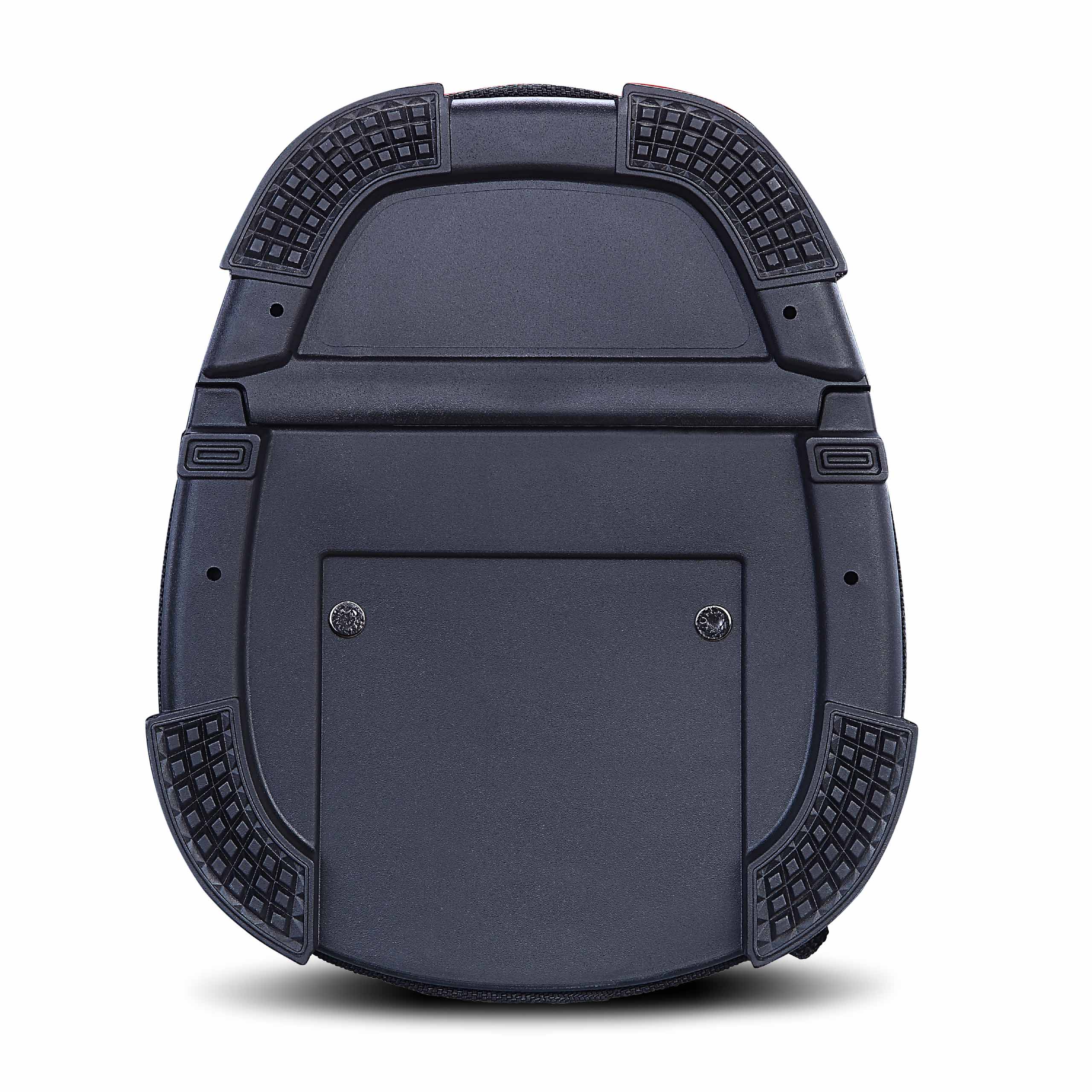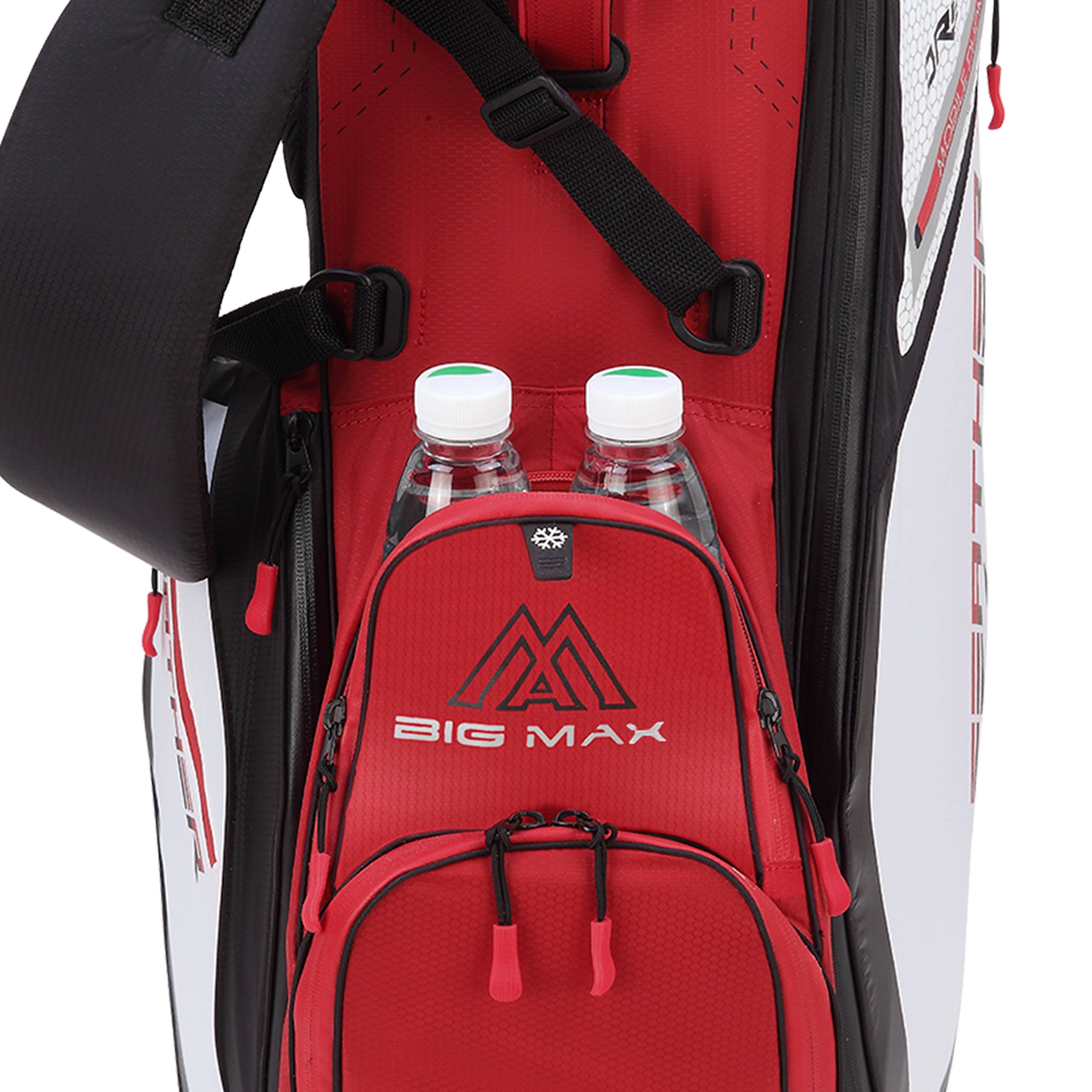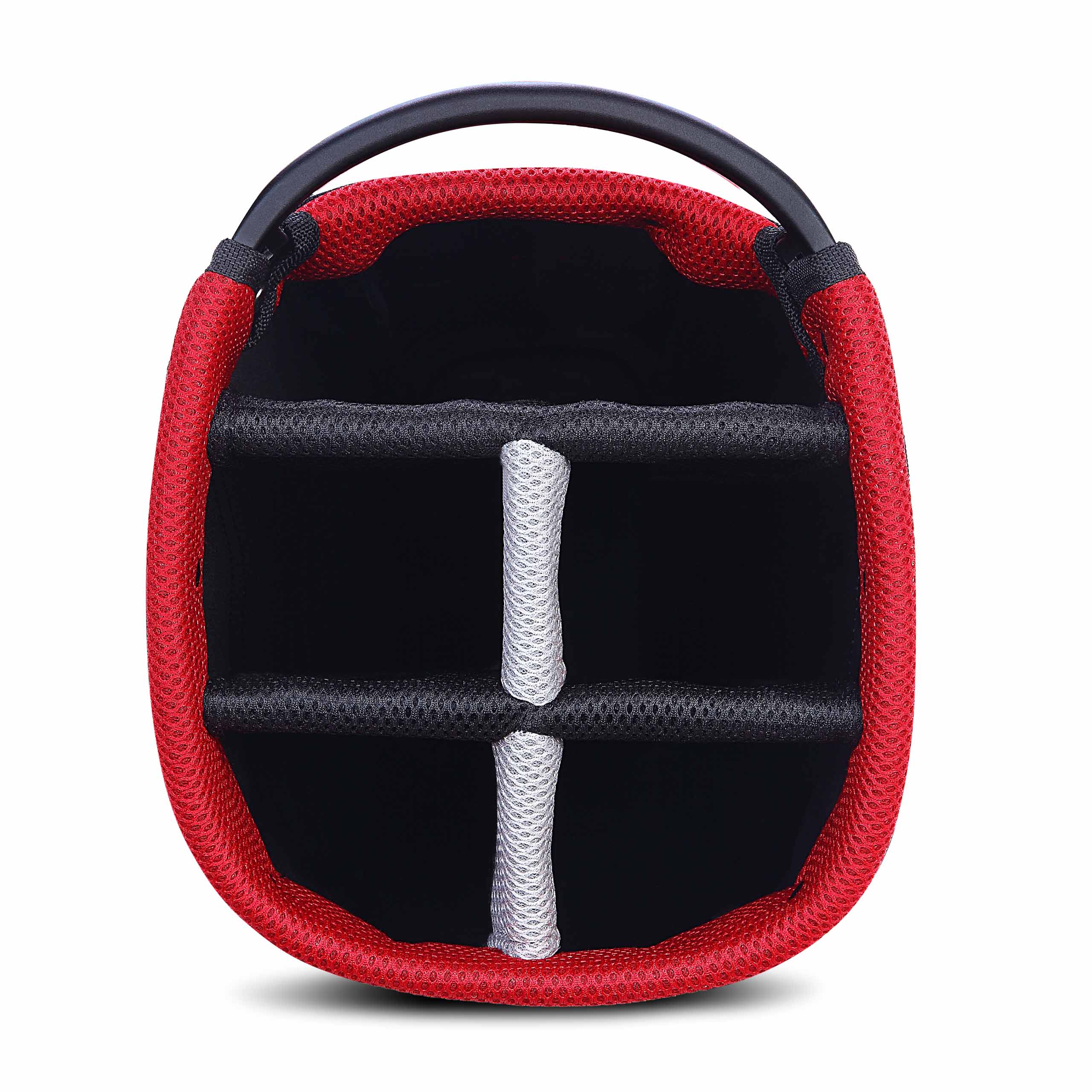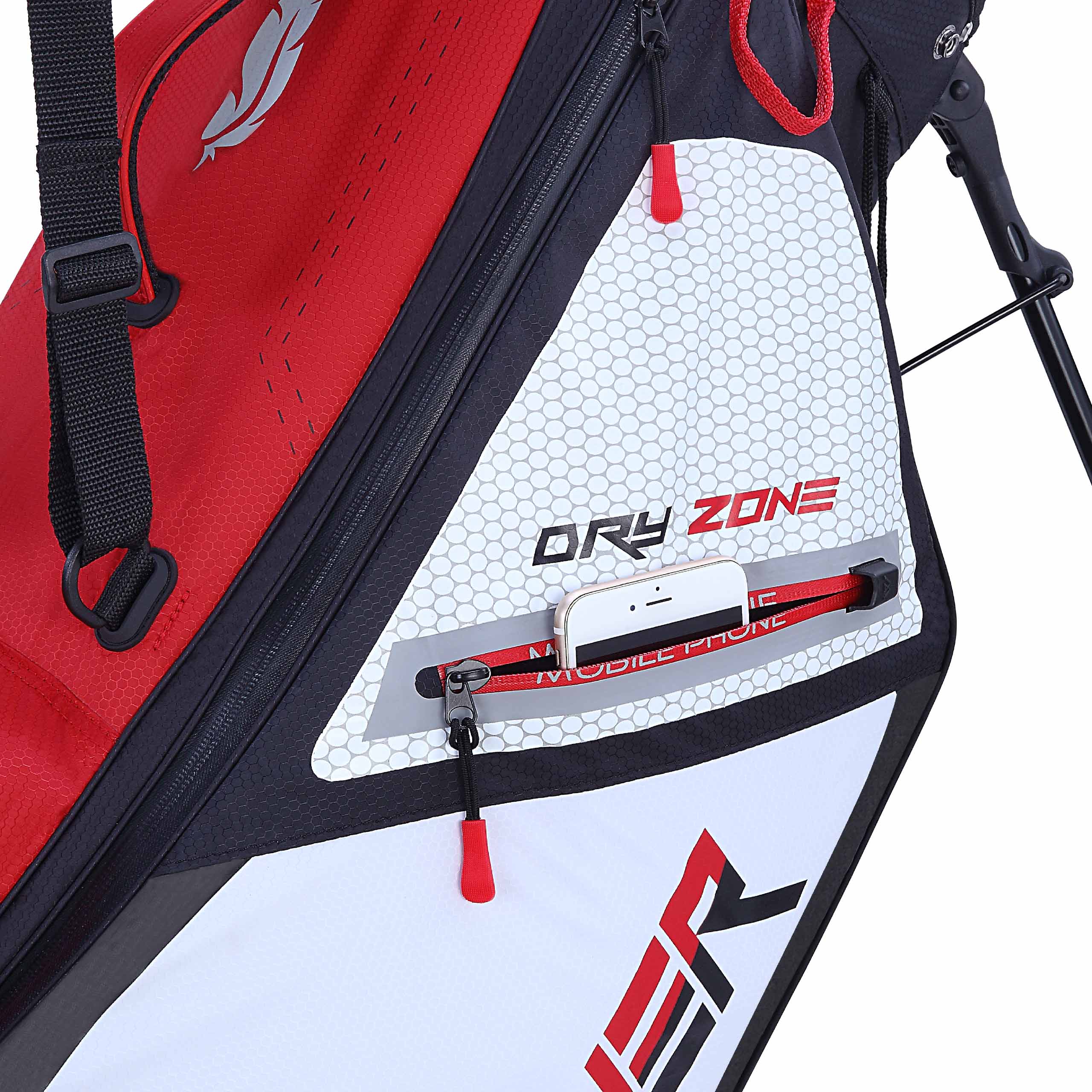 Dri Lite Feather
---
The water-repellent DRI LITE Feather stand bag is particularly light without sacrificing important functions. The lightweight top and the use of particularly light nylon save a lot of weight and make you forget that you are carrying a golf bag on your shoulders. The 6 particularly spacious, water-repellent pockets offer enough storage space for use on a trolley. The trolley-compatible floor in combination with the Leg Lock reduces traction and offers a perfect fit when used on the golf cart.
With the Big Max DRI LITE Feather, the name says it all, and your body is protected on the court.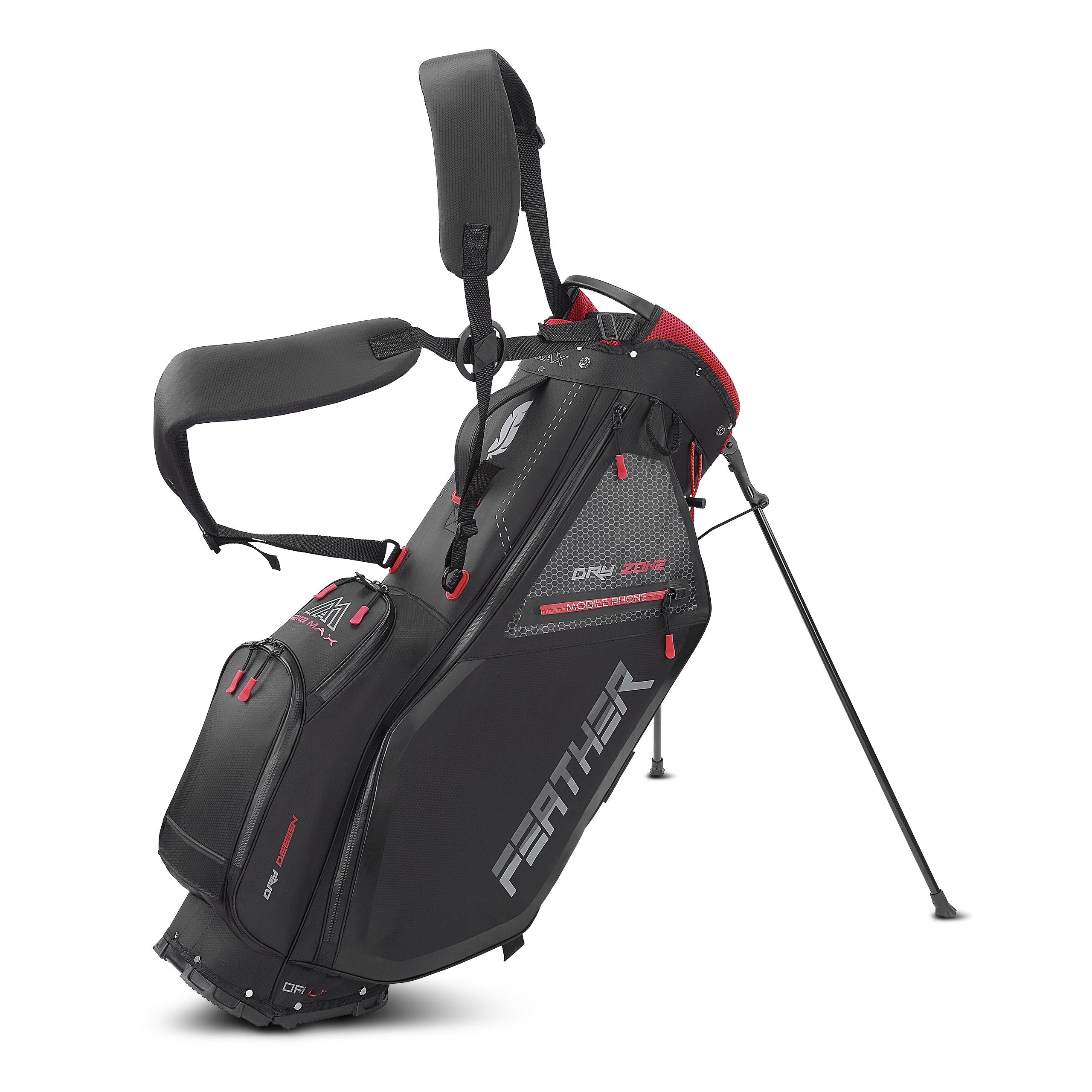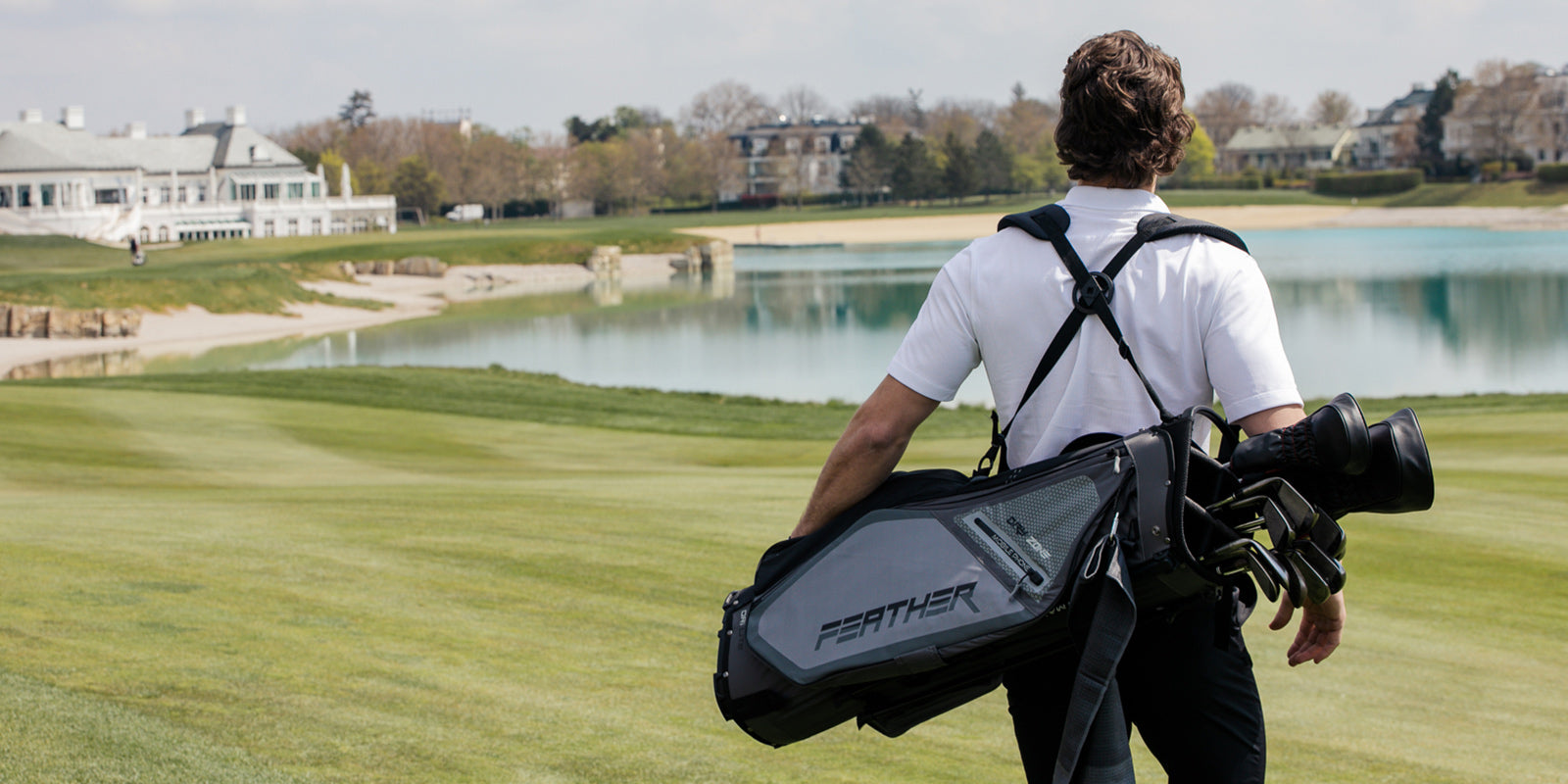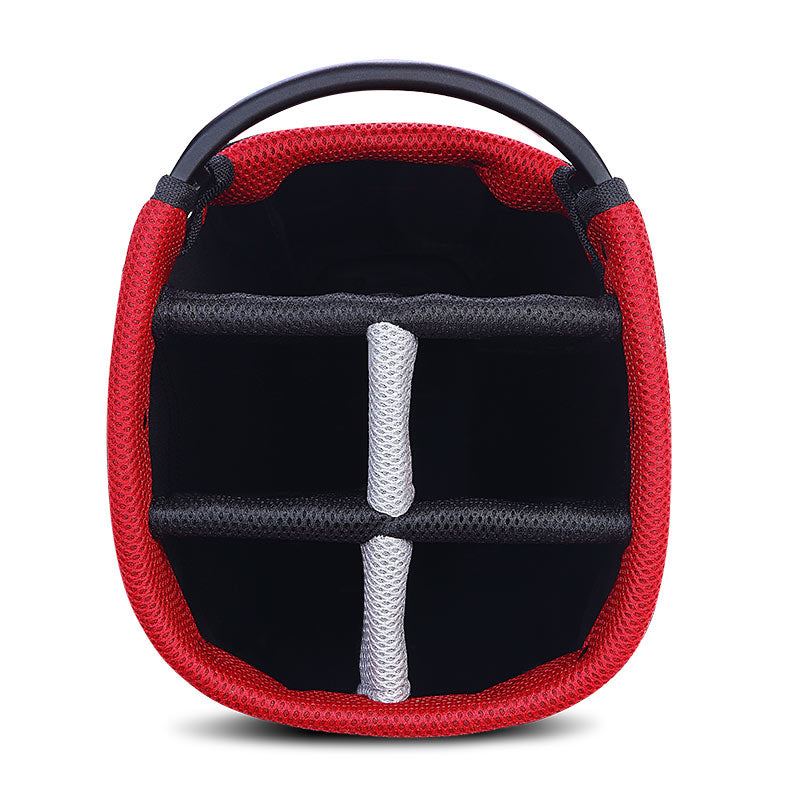 5-Way Divider
The Dri Lite Feather has a lightweight top. The 5-way divider prevents the clubs from hitting each other and creating an unpleasant accompanying noise when playing golf.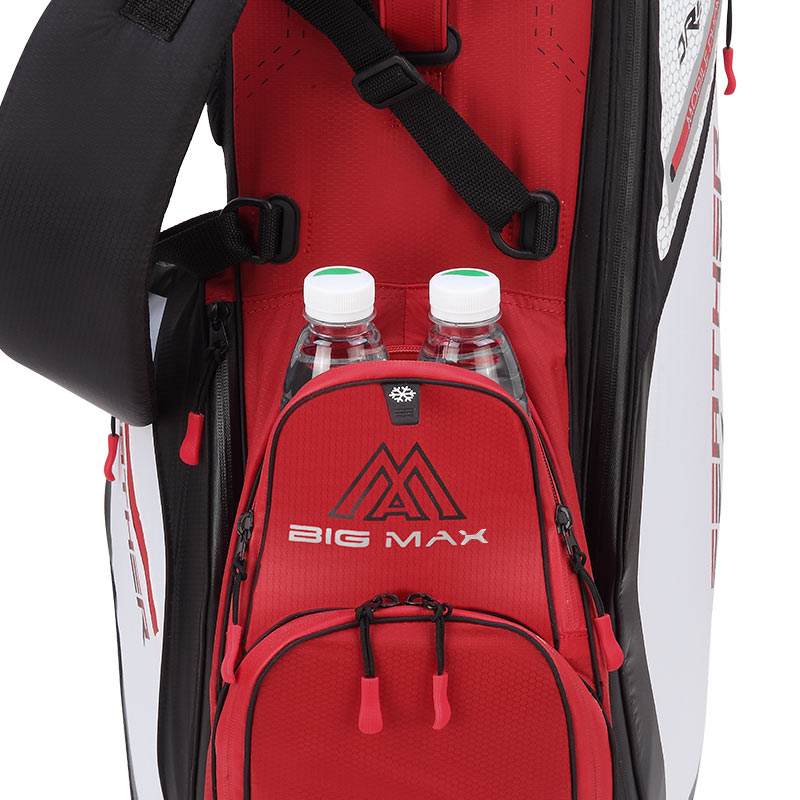 Integrated cool bag
Thanks to the integrated cooler bag, you can keep your drinks and groceries cool and the bag dry. The insulated bag is spacious and offers space for up to two drinking bottles.
Endless possibilities
BIG MAX Bags have many features to make organization easier. These include hooks for towels, a glove holder, an umbrella holder, and many other useful accessories.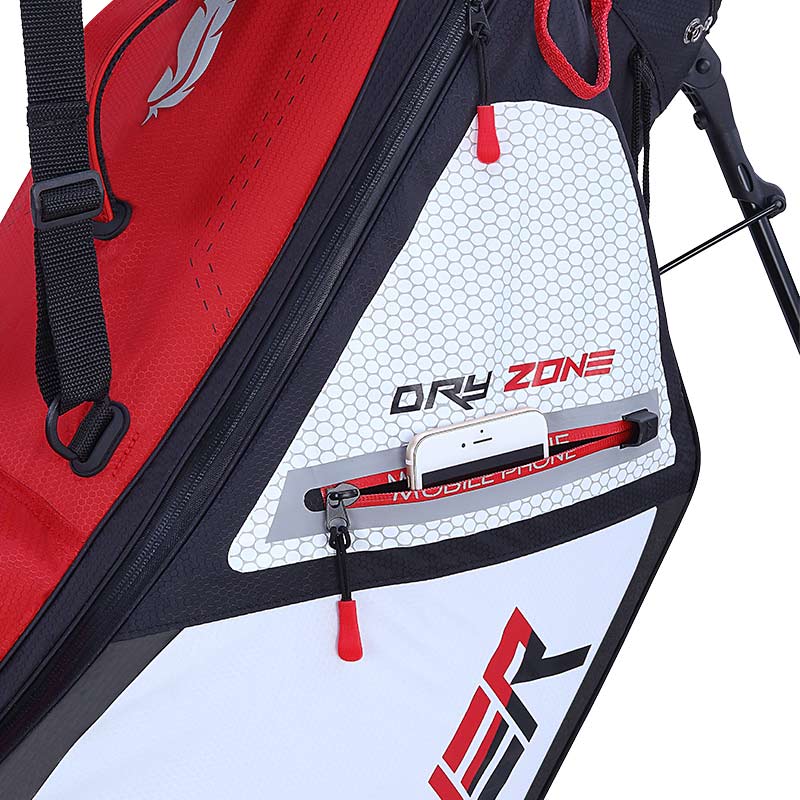 Waterproof compartment for valuables
The BIG MAX Dri Lite technology combines water-repellent material with 100% waterproof zippers. This protects your valuables from moisture. The security compartment is 100% waterproof.
Dri Lite Feather
Product specification
Additional Features
Regenhaube
Gepolsterter Schultergurt
Regenschirmhalter